I thought I linked to csvkit a while ago, but apparently not. If you deal with CSV data at all, you should know about the utilities suite that helps you…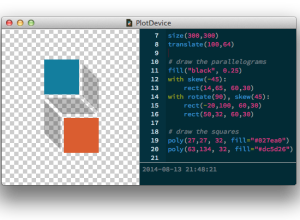 You've been able to visualize data with Python for a while, but Mac application PlotDevice from Christian Swinehart couples code and graphics more tightly. Write code on the right. Watch…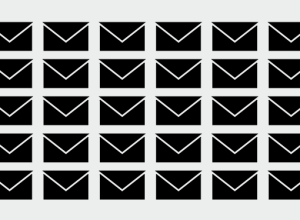 Email provides a window into who we interact with and what we do. This tutorial describes how to get that data in the format you want.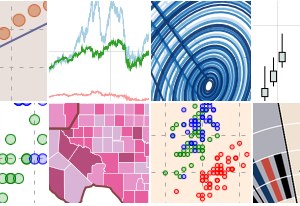 Bokeh, a Python library by Continuum Analytics, helps you visualize your data on the web. Bokeh is a Python interactive visualization library for large datasets that natively uses the latest…
Friedrich Lindenberg and Gregor Aisch recently released dataset, a Python library to take the grunt work out of using databases in Python. Although managing data in relational database has plenty…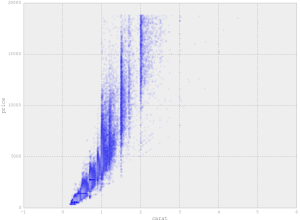 Those who use the ggplot2 package in R and do everything else in Python will appreciate this Python port of the package from yhat. Excel makes some great looking plots,…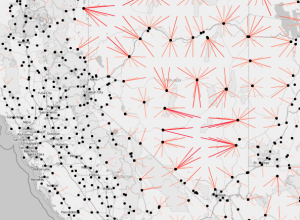 A frequent challenge of visualization is behind the scenes, to get the data and to mold it into the format you need. Do that. Then map.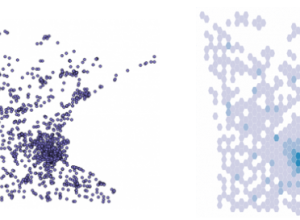 As an alternative to dot density maps, Binify by Kevin Schaul allows you to map with hexagon binning in Python. Dot density maps are a straightforward way to visualize location…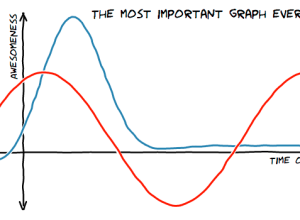 The ports and packages to make your charts look like they came from the web comic xkcd are coming out in rapid fashion. Dan Foreman-Mackey stylized charts in JavaScript using…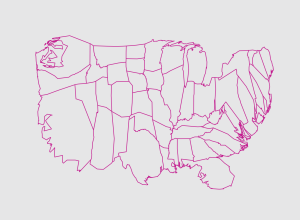 Sometimes these cartograms can distort areas beyond recognition, but they can also provide a better visual representation for a region with a wide range of subregions. At the least, they're fun to look at.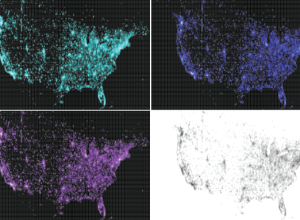 Filled contour plots are useful for looking at density across two dimensions and are often used to visualize geographic data. It's straightforward to make them in R — once you get your data in the right format, that is.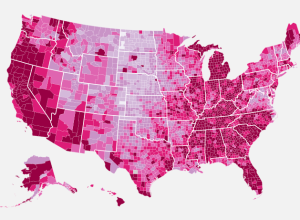 There are about a million ways to make a choropleth map. The problem is that a lot of solutions require expensive software or have a high learning curve. It doesn't have to be that way.