Posts tagged with
choropleth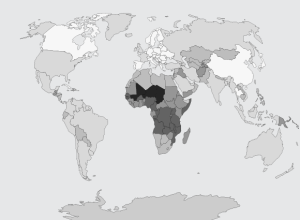 Fill those empty polygons with color, based on shapefile or external data.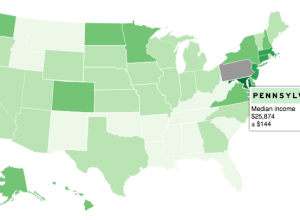 Despite the frequent use of choropleth maps online, they're still kind of tricky to produce for beginners. Landline, an open source JavaScript library from ProPublica, aims to make it a…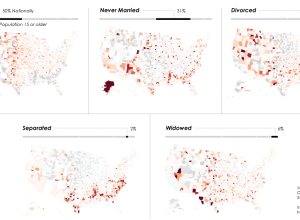 Some places attract young singles, whereas others attract married couples and families. I was curious how this varied across the country, so I mapped it.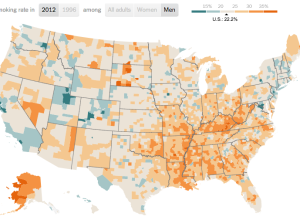 Based on a study on smoking prevalence from 1996 to 2012, a map by The New York Times shows the results. Smoking rates among men and women have declined overall…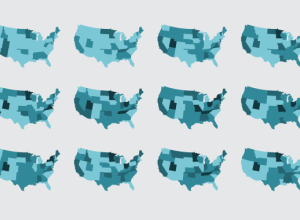 Maybe you want to make spatial comparisons over time or across categories. Organized small maps might do the trick.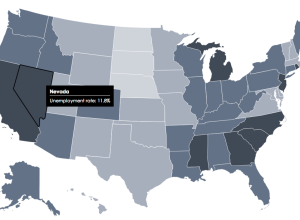 When presented with a static graphic, it can be useful to see specific values after you see overall patterns. This tutorial shows you how to add simple interactions to a choropleth map so you can get specifics for regions.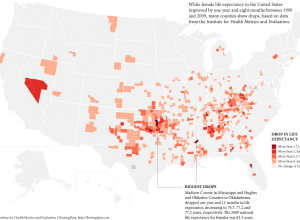 We've seen life expectancy at the country and state levels, but the Institute for Health Metrics and Evaluation recently released life expectancy data at the county level.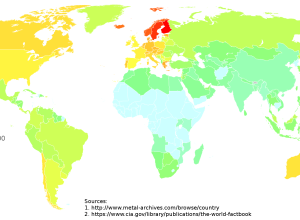 By Reddit user depo_, this map showing metal bands per capita around the world is making the rounds. Clear dominance in Sweden and Finland.…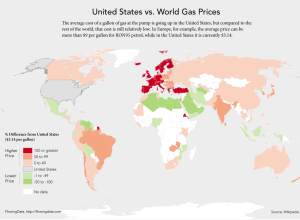 Since we're on the subject of US gas prices, let's take a look at how they compare to the rest of the world. Having talked to some of my international…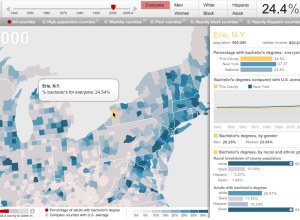 The Chronicle of Higher Education lets you explore the percentage of adults with college degrees from 1940 up to present, by county. Press play and watch the national average go…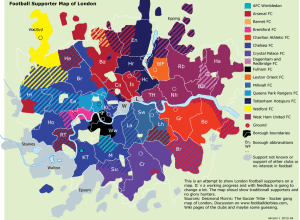 Map of London colored by what team the majority supports. Not much of a soccer... ahem, sorry, football fan. Accurate? [QPRdotorg via We Love Datavis]…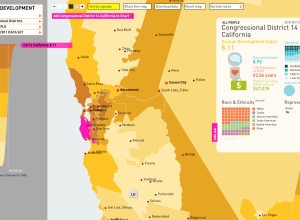 In work with the American Human Development Project, Rosten Woo and Zachary Watson map the Human Development Index, along with many other indicators in this thorough interactive.…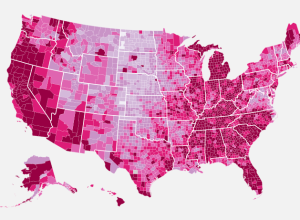 There are about a million ways to make a choropleth map. The problem is that a lot of solutions require expensive software or have a high learning curve. It doesn't have to be that way.