Congratulations to two of my most favorite visualization / design groups – IBM Visual Communications Lab and Stamen Design – who officially now have their work featured at the Museum of Modern Art in New York. Really incredible and well deserved.
From this past Sunday to May 12, VCL's History Flow and Thinking Machine and Stamen's Cabspotting are featured in Design and the Elastic Mind.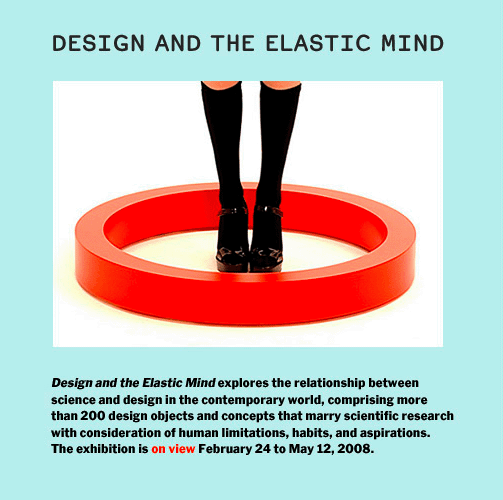 The exhibition will highlight examples of successful translation of disruptive innovation, examples based on ongoing research, as well as reflections on the future responsibilities of design. Of particular interest will be the exploration of the relationship between design and science and the approach to scale. The exhibition will include objects, projects, and concepts offered by teams of designers, scientists, and engineers from all over the world, ranging from the nanoscale to the cosmological scale. The objects range from nanodevices to vehicles, from appliances to interfaces, and from pragmatic solutions for everyday use to provocative ideas meant to influence our future choices.