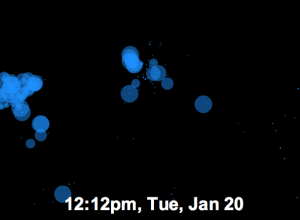 On Tuesday, January 20, 2009 at 12pm, Barack Obama officially became the 44th president of the United States of America. As we all watched Obama being sworn in front of…
First off, happy new year! I'm back from my short hiatus from blogging and school. I trust everyone had a good holiday week. I saw a couple of good movies:…
I started tracking what I eat and my weight using Twitter in an effort to shed 10 pounds and consume less. It's already been (a really fast) two months since…
I'm sure this will come as no surprise to all of you, but personal data collection fascinates me. I love playing with data and when it's about me, all the…
It took me three months to do it, but the code to visualize the growth of Walmart is now available under a BSD license (that means free and open like…
Thousands of bloggers are taking the time to discuss a single topic today - poverty. As we sit in our cozy homes, go out to eat, watch movies, or simply…
I just released Visitr. Now you can create a real-time web traffic visualization for your own site or blog.
"What do the data look like for gasoline prices?" The prices go up, then down, then up, down, up...
See what people are tweeting around the world 24/7. What are you doing right now?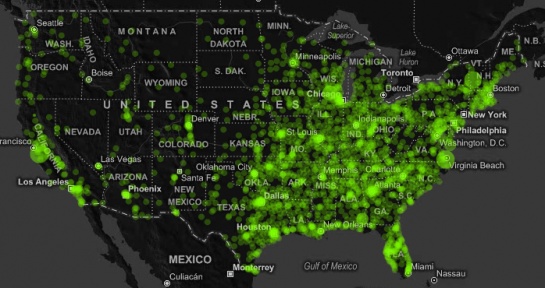 The animated map starts slow with the first location in Arkansas in 1962 and then spreads like a wildfire. When did your nearest Walmart open?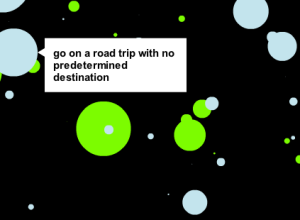 43 Things is a goal-setting community where people set goals, cheer each other on, and connect with others who are trying to achieve the same thing. Even if you're not…
I made a few tweaks and our humanflows visualization prototypes are now online. There's a bit of information on how humanflows came about, who was involved, and a day-by-day recap…