Single Parents
In the 1950s, less than 10% of families with children were single-parent. In 2022, among families with children, 31% were single-parent — more than three times as common.
The total number of families went up. There were 84.2 million of them in 2022.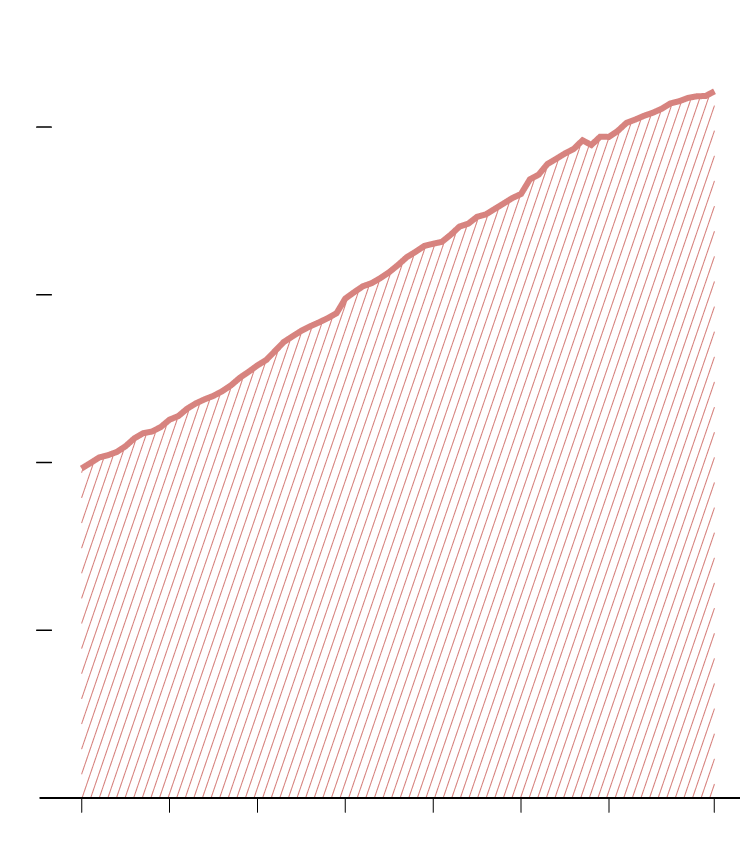 There was also a growing number of families with children (under 18, living with a parent), but that changed around the time of the Great Recession between 2007 and 2008.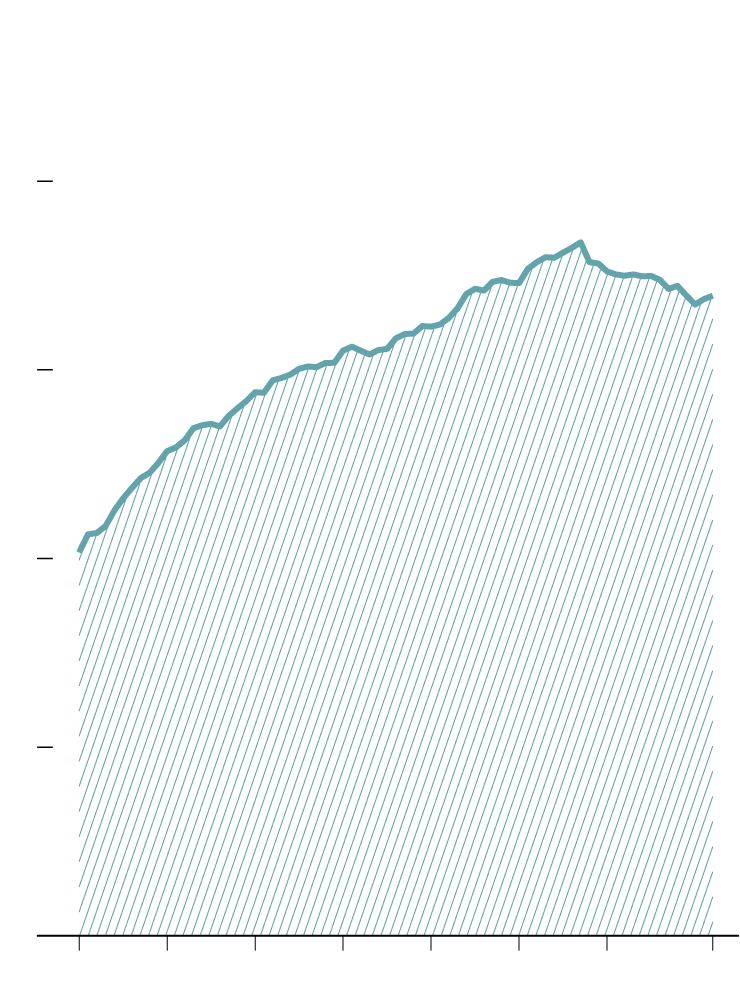 TOTAL FAMILIES WITH CHILDREN UNDER 18
After the baby boom through the early 1960s, families had fewer children overall. This is more obvious as a percentage of total families.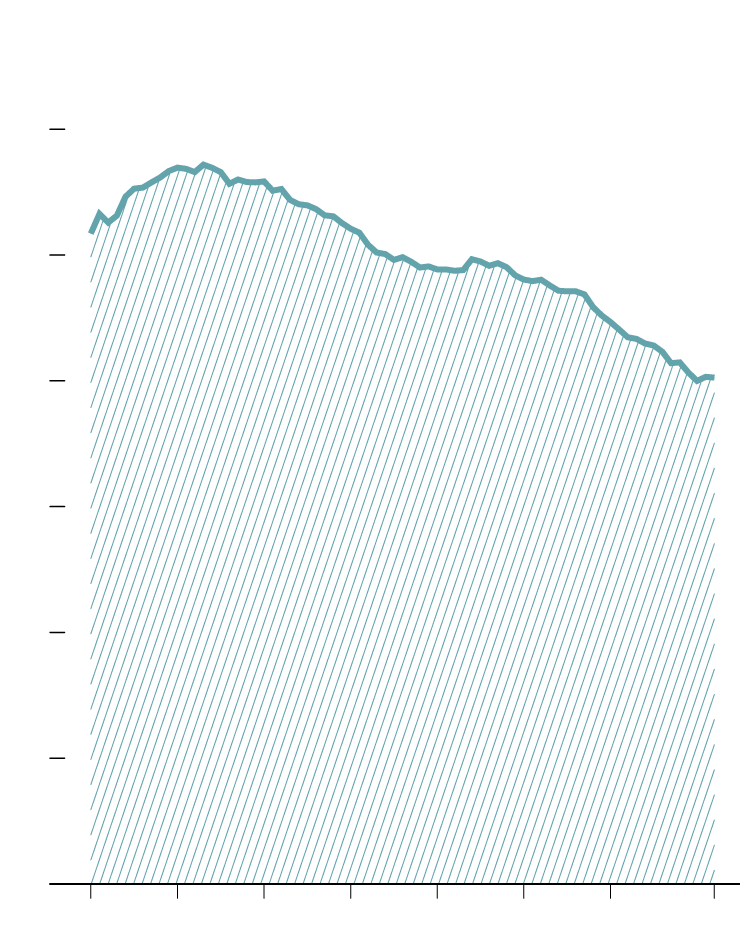 FAMILIES WITH CHILDREN UNDER 18
Divorce is more common
, so single-parent families are more common. It looked like it was on the way down starting in 2013, but there was an uptick in 2021. The rate stayed the same in 2022 at 31%.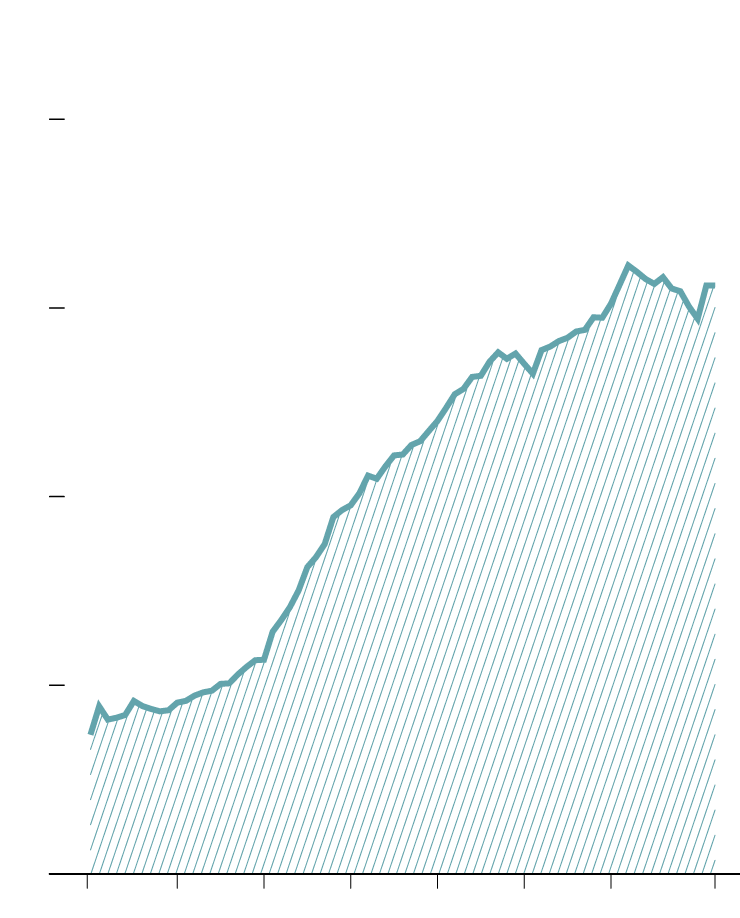 FROM FAMILIES WITH CHILDREN
Single-parent families usually meant children lived with their mothers, and it still does, but that seems to be changing. It was 66% more likely for children to live with their father in 2022 than in 1950.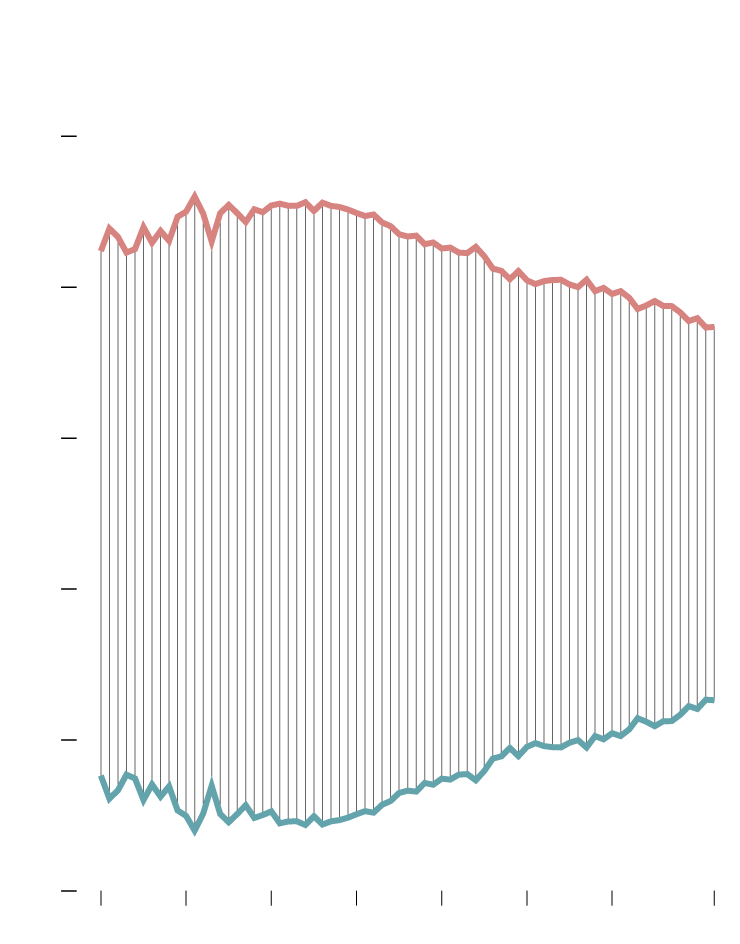 This is based on data from the U.S. Census Bureau.
Become a member. Support an independent site. Make great charts.
See What You Get