Largest data breaches of all time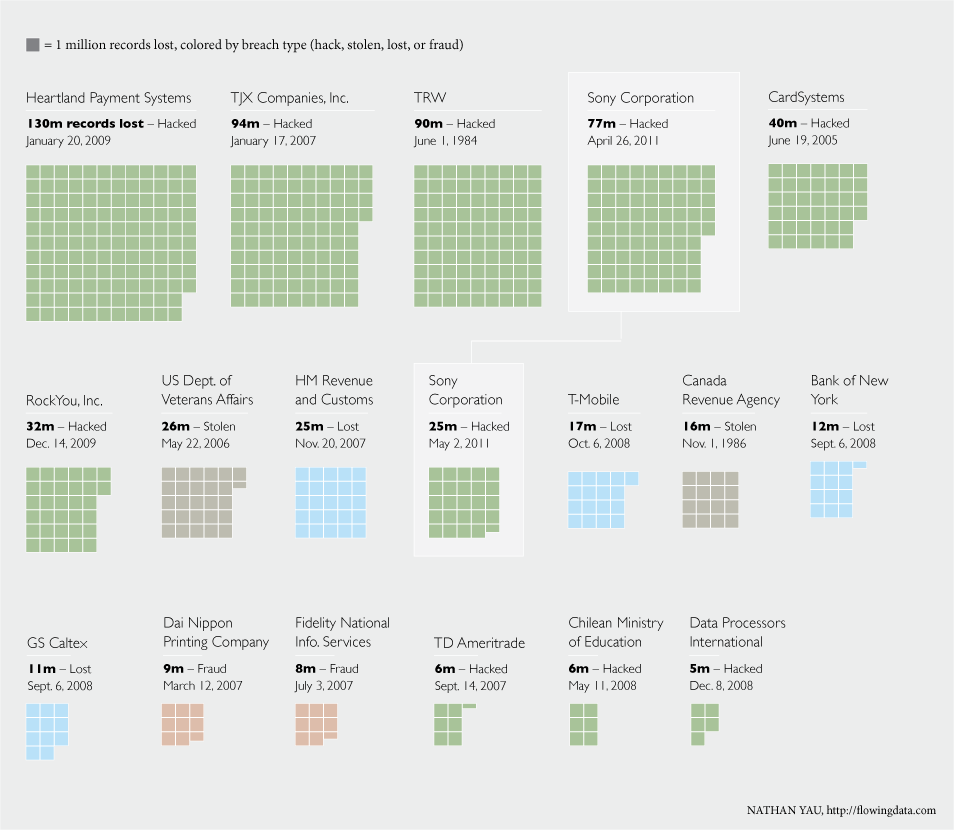 As I'm sure you know, Sony has been having all sorts of data breach problems lately — namely a million passwords from the Sony Pictures site, 77 million accounts from the PlayStation Network, and nearly 25 million user accounts from Online Entertainment. I was curious how these recent attacks compared to the largest known data loss incidents, so I headed over to DataLossDB. Sony now holds spots #4 and #10 for largest breaches of all time. That can't be good.

Below: a timeline of all known Sony data breaches so far this year, the biggest on April 26 and the second biggest soon after on May 2. More to come?