Shifts in Job Distribution
In the 1950s, almost half of all employed people were either in farming or manufacturing. As you can imagine, work changed a bit over the years. Here's how the distribution of jobs across occupation groups shifted.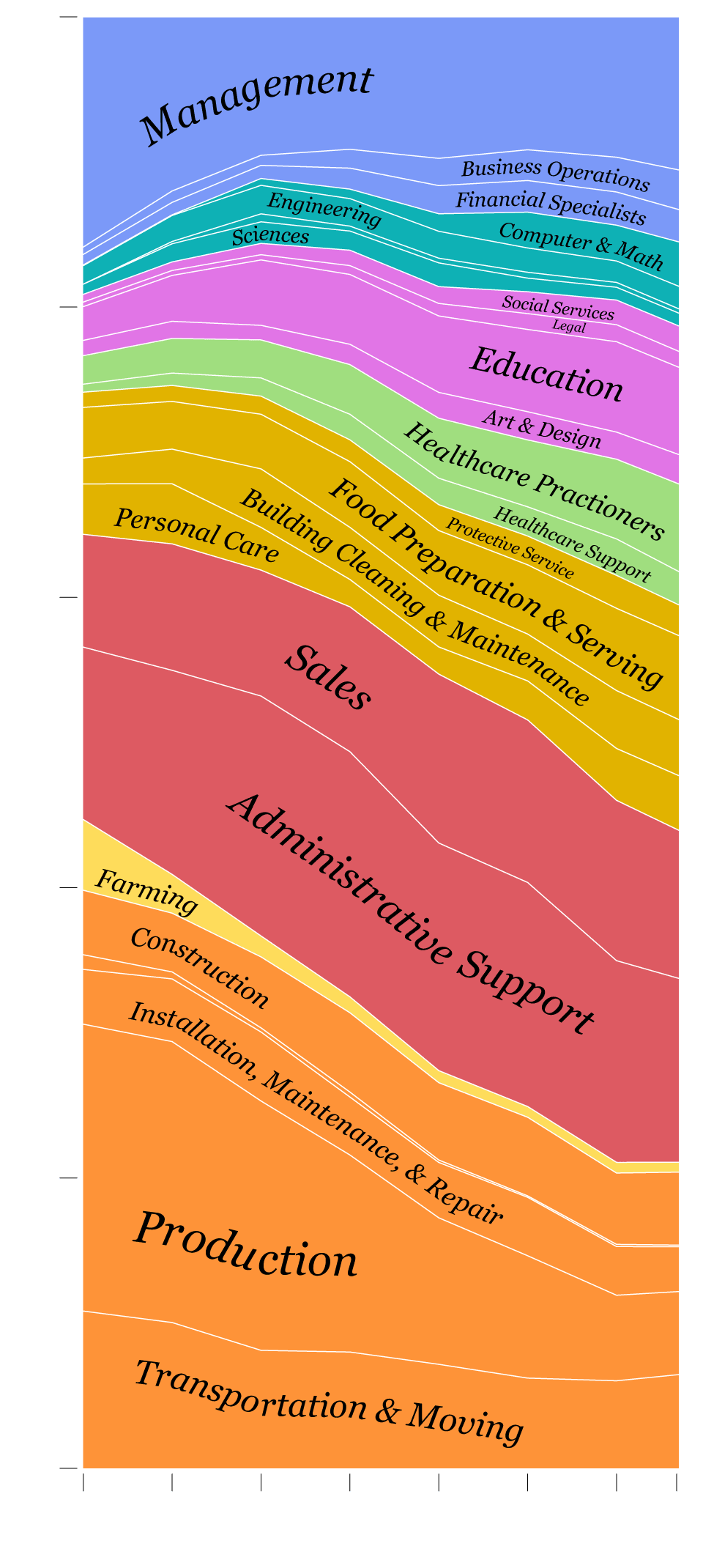 Notes
The data comes from a combination of the American Community Survey and the Decennial Census. I downloaded the data via IPUMS. They provide unified occupation classifications, which allows for comparison of jobs over time.