Flow Chart Shows You What Chart to Use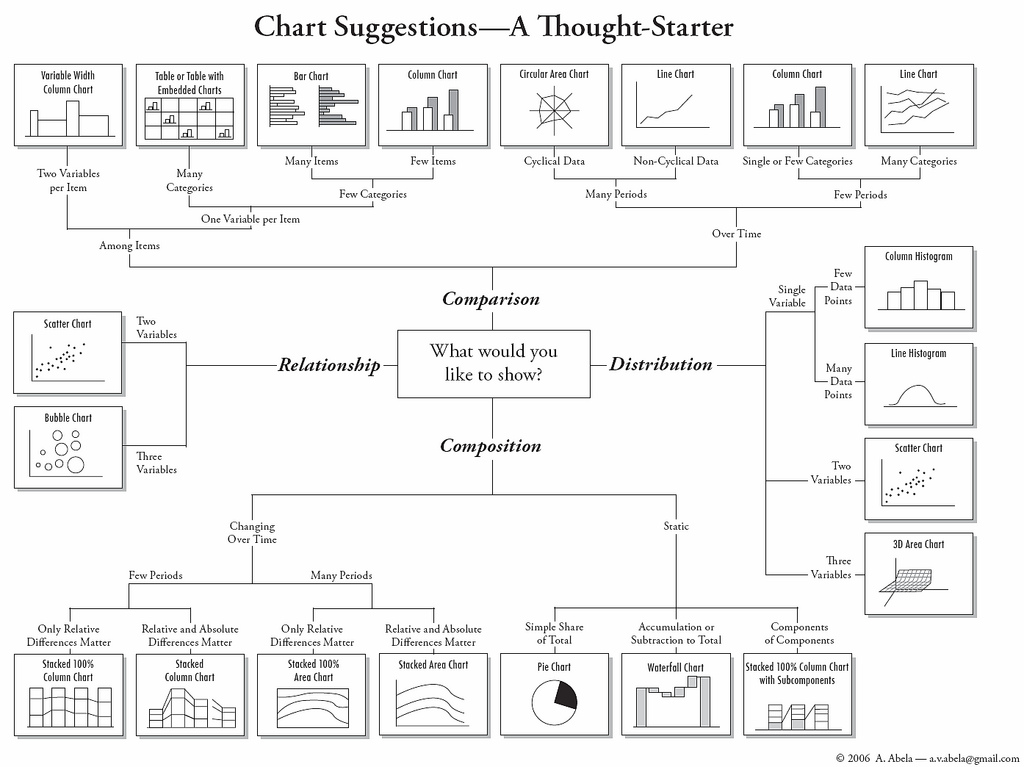 Amit Agarwal, of Digital Inspiration, posts this Andrew Abela creates this flow chart that helps you decide, well, what type of chart to use. Start in the middle with what you want to show – comparison, relationship, distribution, or composition – and then work your way out to the number of variables. Pretty timely for our brand new Visualize This project.
[via Digital Inspiration]
Become a member. Support an independent site. Make great charts.
See What You Get