The Grammy winning sales bump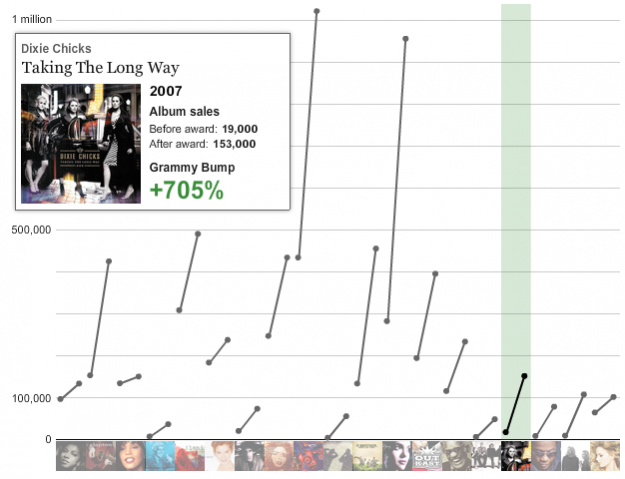 A Grammy win is worth way more than a little trophy and some short-lived fame. It's worth actual cash. As shown in this graphic by Wilson Andrews and Mike McPhate for the Washington Post, album sales two weeks after winning shoot up from two weeks before the awards show.
Last year, album sales only went up 56 percent for the Taylor Swift album Fearless, compared to a plus 891 percent bump for the 2009 winners, Alison Kraus and Robert Plant. However, considering the relative obscurity of this year's winner, Arcade Fire, I suspect a bump more like the latter.