Snow cover mapped using snowflakes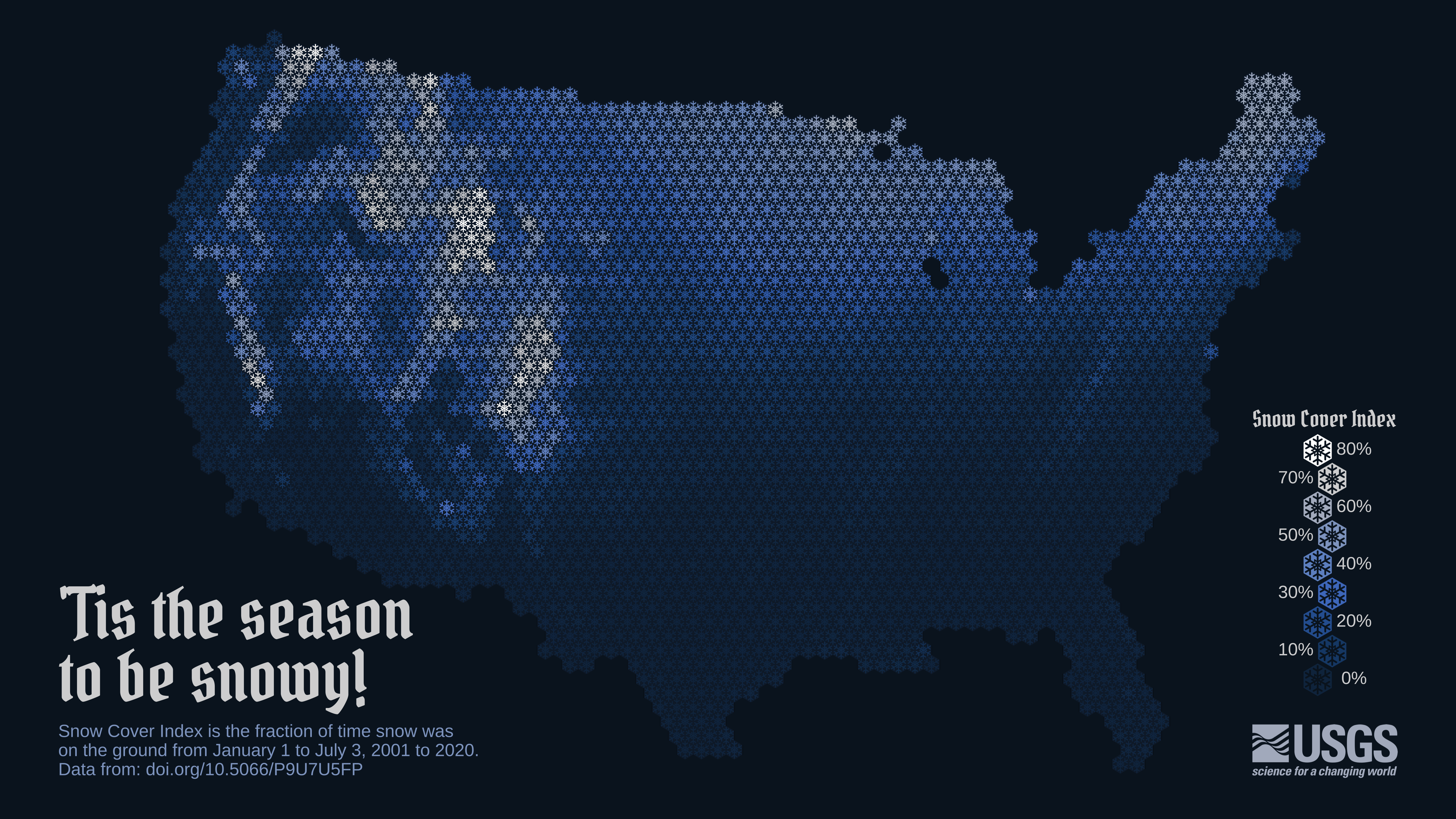 To show snow cover across the United States, Althea Archer for the USGS used hexbins, but instead of hexbins, she used snowflakes. Archer provided her R code and outlined her process in a blog post, which is something I'm not used to seeing from a government agency. I like it.
Become a member. Support an independent site. Make great charts.
See What You Get