How I Made That: Interactive Heatmap
Add interaction so that you can show different segments of the data and allow comparisons.
The
How I Made That
series describes the process behind a graphic and includes code and data to work with.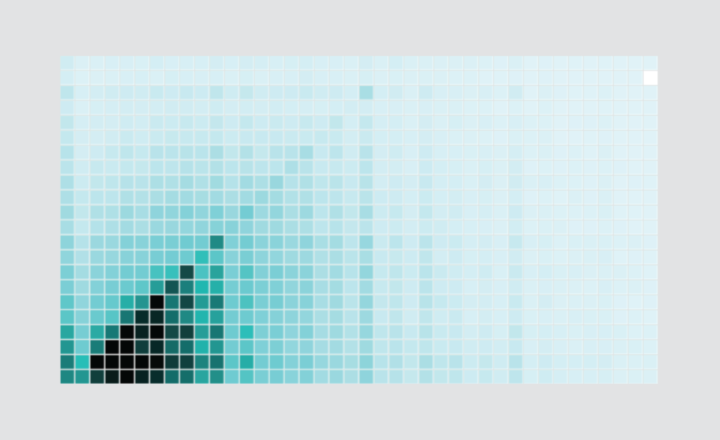 In its simplest form, a heatmap is a grid of cells that you color based on data. An interactive version can help you compare categories, groups, or in this example, time segments.
To compare male and female income in American households, I used a heatmap that looked like this: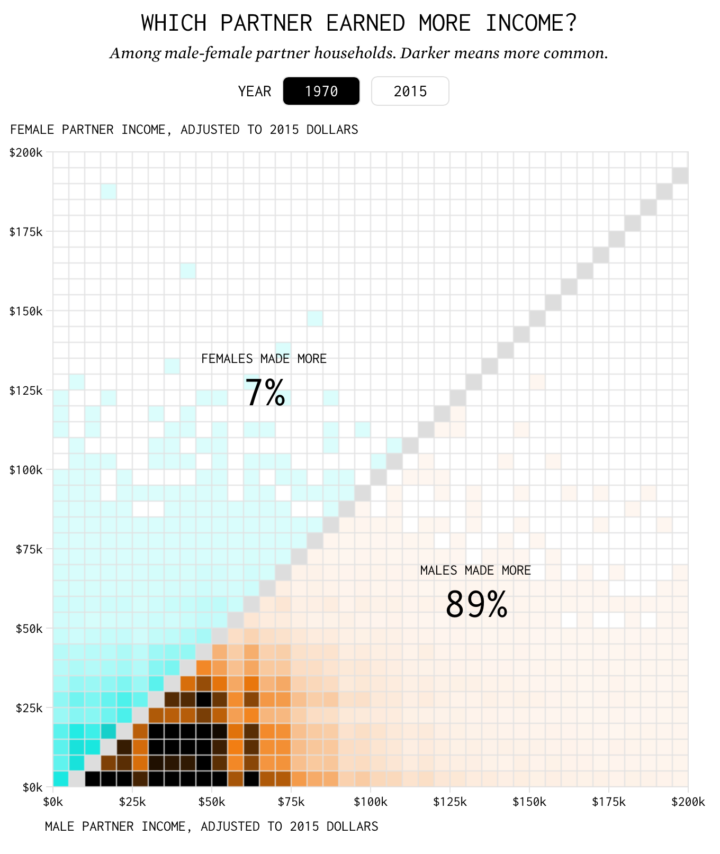 A click of the button lets you compare the distribution of income in the household in 1970 against 2015. Try it out here.
In this walk-through, I'll show you a simplified version of the interactive and describe how you can apply this to your own data.
To access this full tutorial and download the source code you must be a member. (If you are already a member, log in here.)
Get instant access to this tutorial and over a hundred more, plus courses, guides, and additional resources.
Membership
You'll get unlimited access to hundreds of hours worth of step-by-step visualization courses and tutorials for insight and presentation — all while supporting an independent site. Source code and data is included so that you can more easily apply what you learn in your own work.
The tutorials are very helpful to move from "Oooo, cool!" to how to actually DO the cool.
Members also recieve a weekly newsletter, The Process. Keep up-to-date on visualization tools, the rules, and the guidelines and how they all work together in practice.
See samples of everything you gain access to: