Most popular girl names by state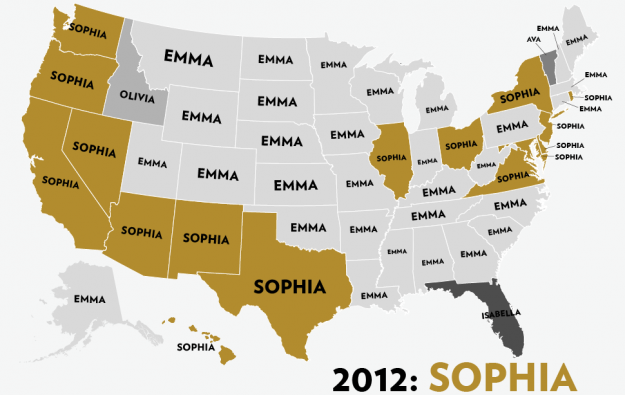 Reuben Fischer-Baum looks at the most popular girl names by state, over the past six decades.
Baby naming generally follows a consistent cycle: A name springs up in some region of the U.S.—"Ashley" in the South, "Emily" in the Northeast—sweeps over the country, and falls out of favor nearly as quickly. The big exception to these baby booms and busts is "Jennifer", which absolutely dominates America for a decade-and-a-half. If you're named Jennifer and you were born between 1970 and 1984, don't worry! I'm sure you have a totally cool, unique middle name.
Like the trendy names and unisex names explorations, this series of maps is based on data from the Social Security Administration, which is surprisingly formatted and ready to use. If you're looking to play around with time series data and simple state geography, the SSA site is worth a bookmark. [Thanks, John]