360 Variables Describing the United States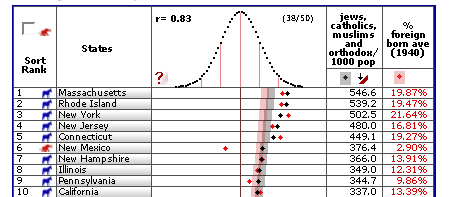 Order From Randomness has an extensive data collection featuring 360 variables describing all 50 states. The indicators are placed in 25 groups including birth rates, death rates, disease, environment, energy, nutrition, and education.
Most of the data seems to range somewhere between 1999 and 2005, and I believe there's four variables to 2007. There's also a simple data browser featuring a distribution curve and some summary statistics. Generally, students seem to like the extensive set of variables, says one of my professors.