A Diagram of All the Batteries
If parenthood has taught me anything, it's that when your kid's toy needs a battery, you will not have the right size. This is a simple fact of life.
In the most recent challenge to this pillar of truth, a Gekko toy (from the show PJ Masks, obviously) needed a button cell battery. I dug into my battery drawer — a reflection of toys past — naively thinking that I must have the right size. The excavation showed that I was in fact incorrect.
The natural next step was of course to look up battery sizes and chart all of them.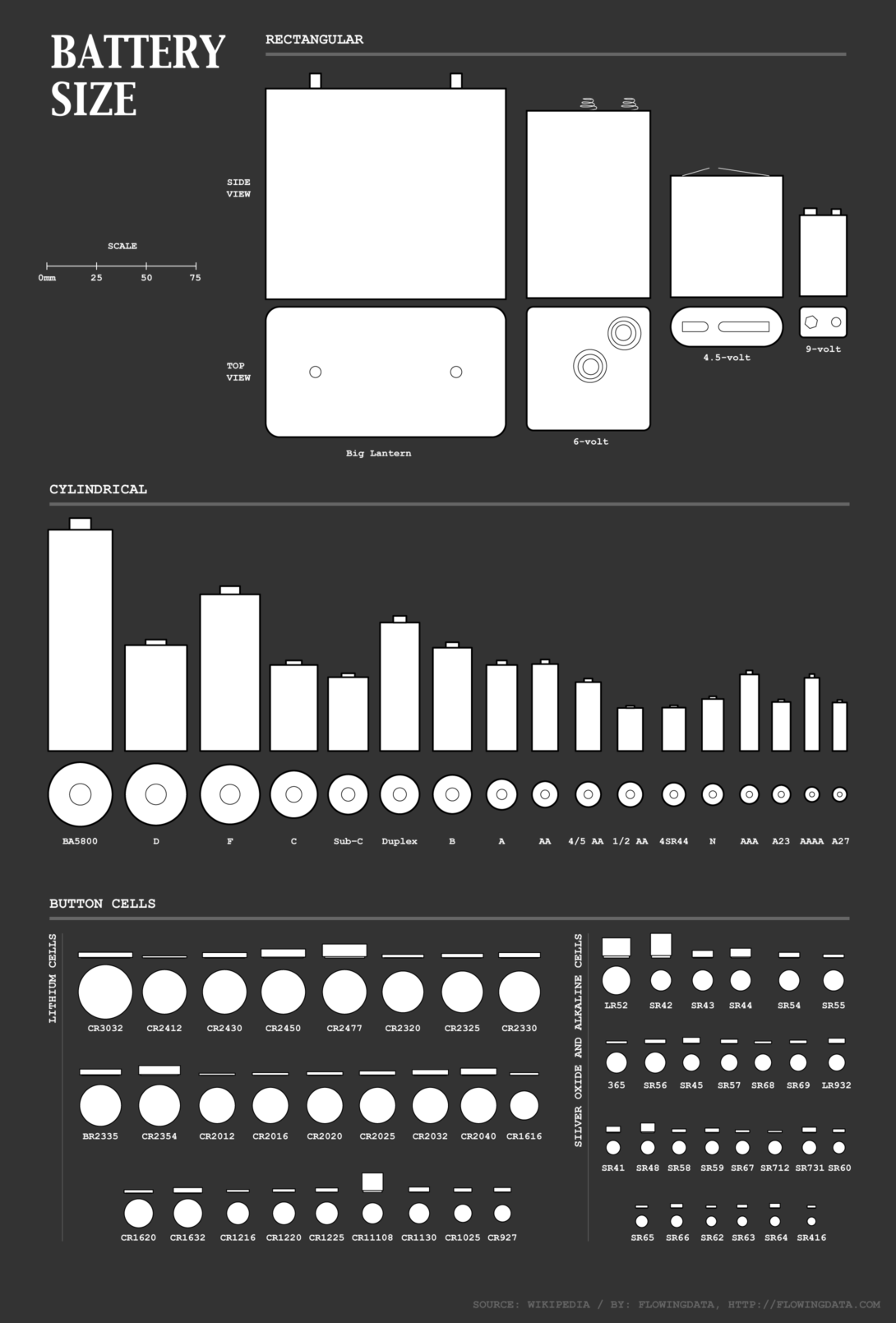 Notes