Seven year itch: When do people get married and divorced?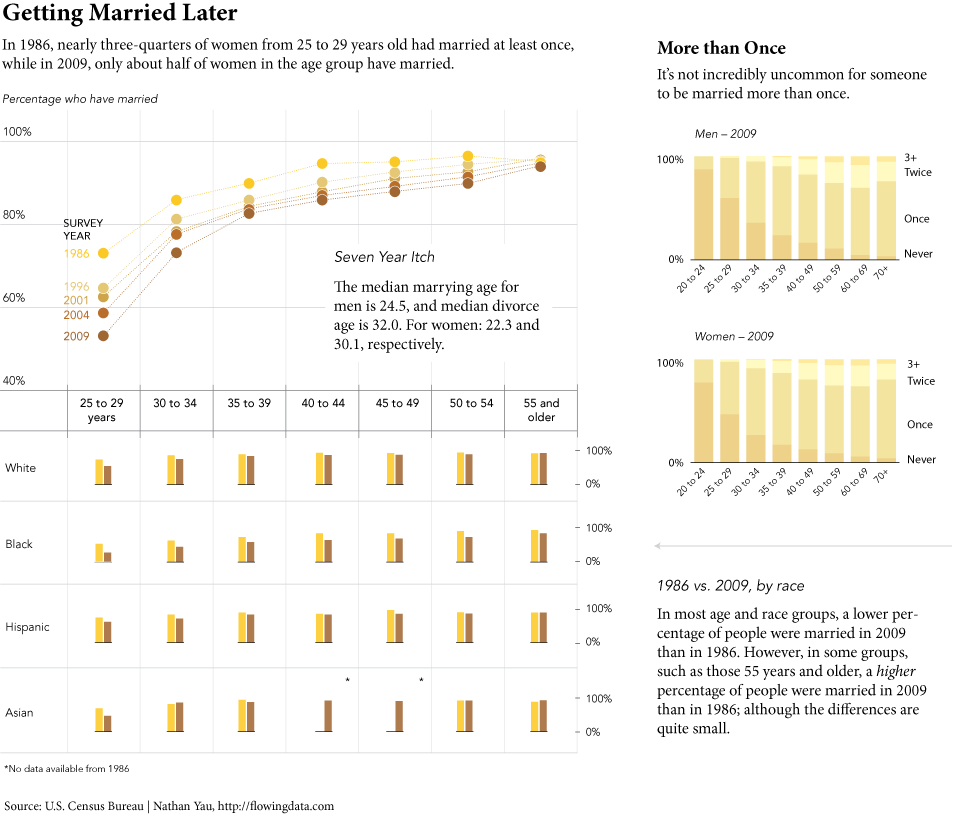 The United States Census Bureau just released results from the Survey of Income and Program Participation (SIPP) on marriage and divorce, and my wife and I just celebrated an anniversary this past weekend, so naturally I had to take a look.

The survey of about 39,000 households was actually taken in 2009 (The government can be slow sometimes.), but it provides a glimpse of how marriage and divorce has changed when you compare it to surveys from previous years.
My main takeaway was that people appear to be getting married at an older age, and as you get into the older age groups, the percentages for people who have married at least once are in the high 90s. The former doesn't surprise me simply because it matches with personal observation. The second part though was slightly surprising. For some reason, I always thought there were more people who went their whole lives without getting married.
Can you find any other interesting tidbits in the data?
Become a member. Support an independent site. Make great charts.
See What You Get