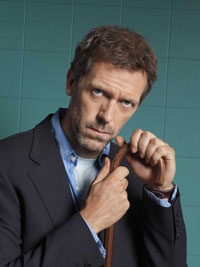 Television actors can make boat loads of money. Some more than others. Hugh Laurie makes $400,000 per episode while Ashley Tisdale makes $30,000. TV Guide compiled a list of TV's top earners a while back, so luckily we can take a look by the numbers. Here's your chance to visualize the data.
You can download the data in CSV format or in Excel. There are four columns: actor name, show, pay per episode, and show type (comedy or drama). I entered this data by hand to get it in a manageable format, so keep an eye out for typos (just like in real life!).
The challenge here will be that there's quite a few names on the list, so it's a bit too much to show every value at once. You'll have to decide what you want to show and what story you want to tell. Do actors in drama or comedies make more? What kind of distribution do you see? How do top actor salaries compare to that of the average actor?
One more time, here's the link to the CSV and Excel files. Leave links to your graphs in the comments below.
Deadline: February 22, 2011