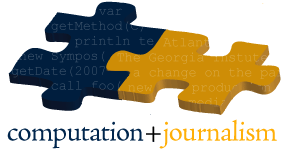 These highlights from Journalism 3G are pretty overdue, but better late than never. Here's what I thought was most interesting.
Sensemaking and Information Visualization
Naturally, my ears perked up on the second day when the sensemaking and information visualization panel began. Jeff Heer, who I've referred to a few times before, was the standout of the group. His presentation was for the most part on his paper – Voyagers and Voyeurs: Supporting Asynchronous Collaborative Information Visualization with Fernanda B. Viégas and Martin Wattenberg. It's a pretty good read that covers topics like vizster and the pre-Many Eyes project sense.us.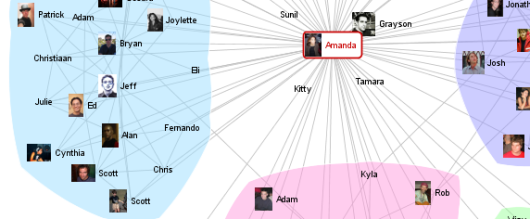 However, it wasn't so much the material that was so interesting. It was the way Heer presented his material that captivated the audience. From the static visualizations to the animated ones, it was another great example of how powerful visualization can be.
John Stasko from Georgia Tech also had some fun visualization work to show. His presentation was more of an overview of why journalists should care about visuals. As chair of last year's InfoVis conference, he did a good job.
Journalistic Video Games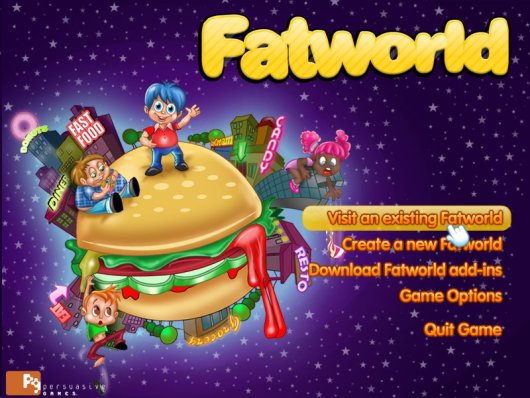 Ian Bogost gave an interesting talk on the role of video games in journalism. The focus was mostly on his work with Persuasive Games:
Our games influence players to take action through gameplay. Games communicate differently than other media; they not only deliver messages, but also simulate experiences. While often thought to be just a leisure activity, games can also become rhetorical tools.

Think games are just for fun? Think again.
One thing that Bogost said stuck with me. He said that video games are usually bad at telling stories. Many games put up a road sign for an issue but don't really go any further than that. Persuasive Games tries to go deeper to make players think about the issues presented.
We can say this about a lot of data visualization projects out there (you know which I'm talking about); they try to make a statement but don't really go into the why or how we can change.
Citizen Scientists
Finally, there was Mark Hansen, who was actually the first speaker of the conference (and happens to be my adviser). Hansen talked about his recent work with Ben Rubin at The New York Times building and moved on to citizen science.
Brad Stenger did a good job summarizing Hansen's talk in his detailed recap on infosthetics, but the main point to take away — citizens certainly play an important role in data collection and reporting. Over time, as technology advances, citizen science will only play a larger role in ubiquitous journalism collecting, analyzing, and making use of data.
Lasting Impressions
The Journalism 3G coordinators put together a very good set of talks covering a lot of different areas. As journalism spreads outside of the conventional paper, it's clear that collaboration between journalists and techs is vital to future success.