NSA programs with goofy names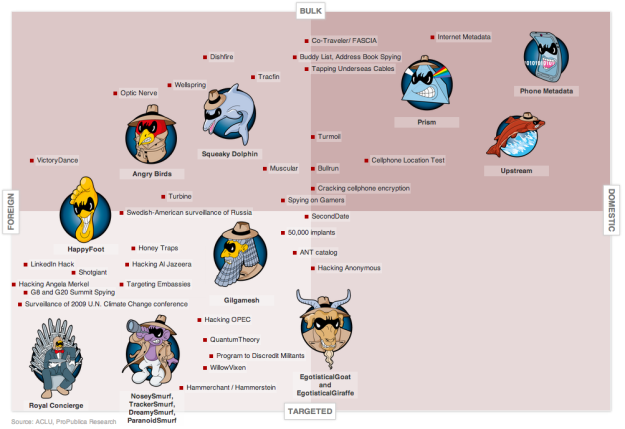 Julia Angwin and Jeff Larson for ProPublica made a chart of NSA programs revealed in the past year. Programs were plotted subjectively from foreign to domestic surveillance on the horizontal axis and targeted to bulk surveillance on the vertical. So you get more controversial the further you move up towards the top right corner.
Interesting stuff.
The best part though is the goofy program names, as illustrated by Alberto Cairo. ParanoidSmurf and his siblings Nosey, Tracker, and Dreamy; EgotisticalGoat and EgotisticalGiraffe; WillowVixen. First off, who names these programs? And second, how do I get in on the naming action (without becoming creepy)?