Map shows illegal activity in San Francisco Chinatown, from 1885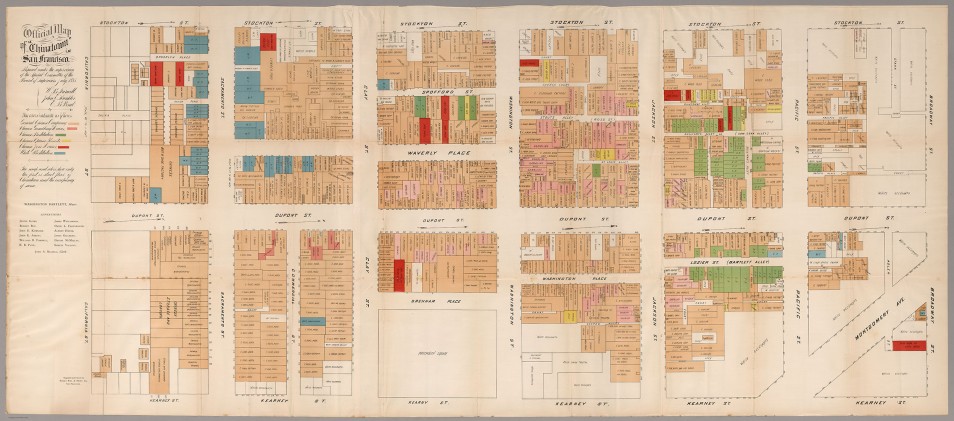 From the David Rumsey map collection, the detailed map of San Francisco Chinatown shows areas of known illicit activity.
In 1885, at the height of the anti-Chinese hysteria in California, the official Report of the Special Committee of the Board of Supervisors was issued, reporting on the "Condition of the Chinese Quarter and the Chinese in San Francisco." This inflammatory report included the rare folding color map of Chinatown, but in the usual "small-scale" version (approx. 8½x19½ inches). This map was also issued in the San Francisco Municipal Report of 1884-85, and in Farwell's The Chinese at Home and Abroad (see our 5807.000).
The faded red color indicates gambling houses, green for Chinese prostitution, yellow for opium resorts, and blue for white prostitution. [via Mapping the Nation]