Chartspotting: Coffee graph menu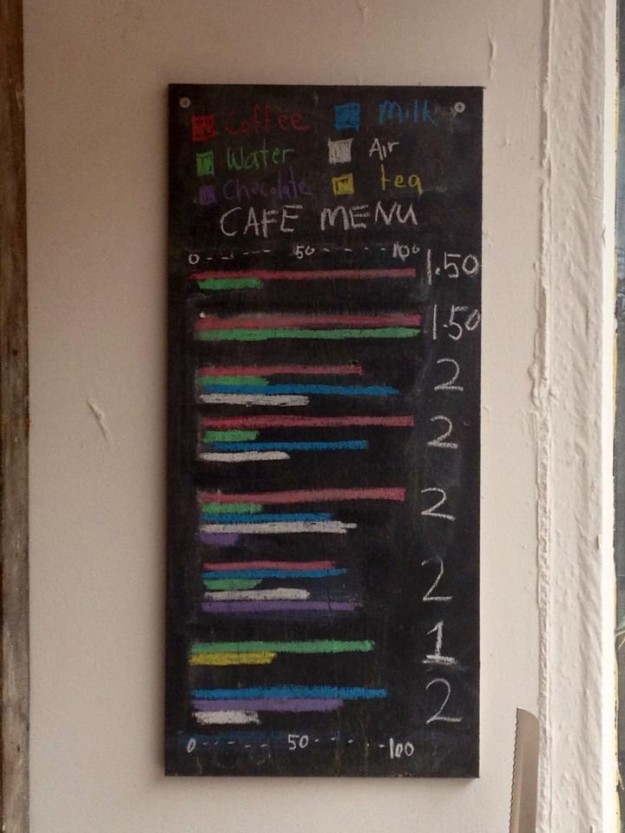 FlowingData reader Amir sent this along. In lieu of a list of coffee drinks, this place in in East London opted for ingredient breakdowns. I'm guessing there's a standard menu outside the frame, because otherwise, coffee neophytes (like me) would have no clue what to do. Anyone care to fill in the blanks?
Spot any charts in the wild? You should email me a picture.