Evolution of the Formula One car, animated
Animator and illustrator Rufus Blacklock animated 60 years of Formula One race car design. The outline of each year's car morphs from design to design, the engine shifts location, and the steering wheel changes shape. The video as a whole is pretty sexy.
He also took a look at just the steering wheel's evolution. I'm almost certain the next iteration will be non-existent in the future, where only robots race. Speaking of which, whatever happened to Robot Wars? That was good entertainment.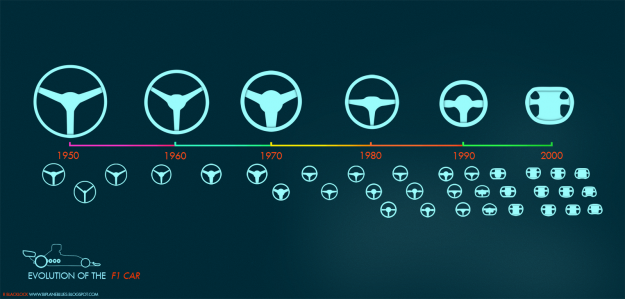 [via Revolutions]