8-bit Google Maps, Start Your Quest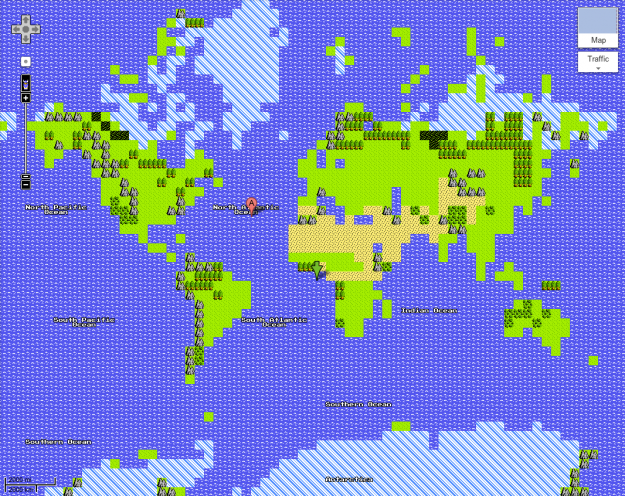 If you go to Google Maps right now, there's an option in the top right corner for a Quest view. Click on that, and get the world in all its 8-bit NES glory. And great news: The map adventure is coming to an NES console near you. Just put in the cartridge, connect to the Internet via dial-up, and you're off to the races. See the world like you've never seen it before.
Google explains in the video below.

Update: There are also a lot of Easter eggs. [via]