How the world searched in 2010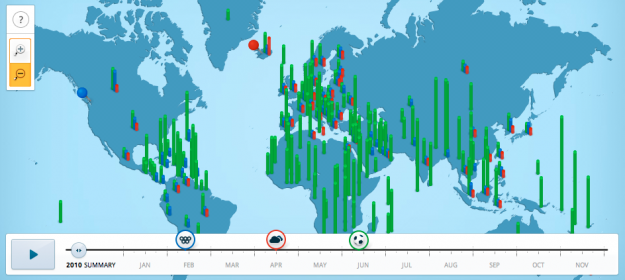 Google recaps search trends for the year in Google Zeitgeist 2010, from the World Cup and the Olympics to the earthquake in Haiti and the BP oil spill. Above is relative search volumes around the world during the ash cloud in Iceland. You can browse the interactive map, or use the timeline to watch changes over significant events during the year.
A video (below) also accompanies the interactive, showing how the physical world and digital are melding ever so nicely.