Challenge: Let's do something with these 3-D pyramids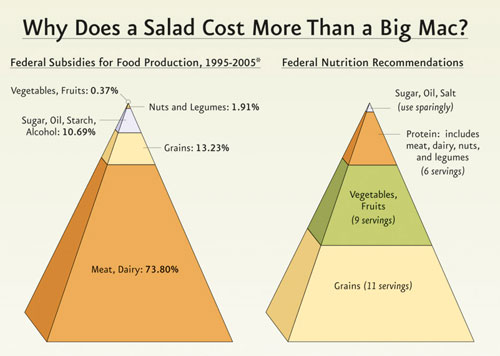 Here's the idea. The government recommends a diet for healthy living (right pyramid), but at the same time there are billions of dollars of lopsided subsidies (left pyramid) whose distribution doesn't look anything like the former. The Physicians Committee for Responsible Medicine (PCRM) used the above 3-d pyramids to present this information.
Interesting point. Funky presentation. Discuss (remakes highly recommended).
[via The Consumerist]