Geography of Buzz In Los Angeles and New York
Elizabeth Currid (USC) and Sarah Williams (Columbia University), collaborate to map the geography of buzz in Los Angeles (above) and New York (below). The two researchers mined thousands of photos from Getty Images which provided a dataset of parties in art, music, fashion, movies, film, etc and created density maps which in turn show the hip places to be.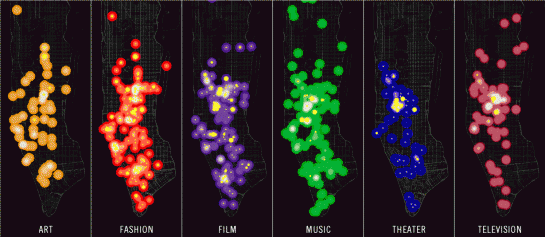 So who's going to generalize the methods to use with Flickr, Twitter, and a review site?
[Thanks, Robin & Erika]