What Do You Use to Analyze and/or Visualize Data? [POLL RESULTS]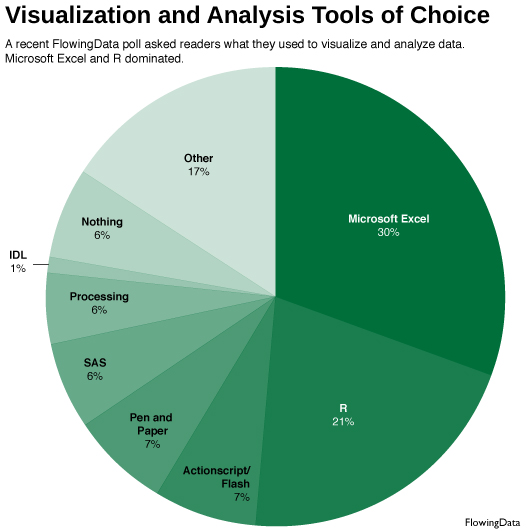 The most recent FlowingData poll asked what you use to analyze and/or visualize data. Thanks to all 347 of you who participated.
I was surprised by the percentage of you who mainly use Microsoft Excel, mostly because last month's poll showed a near majority of you in computer science, design, and statistics. Although, R did have a strong showing too. Maybe it's the information scientists and business folks representing for Excel?