Thank you to everyone who responded to last week's poll: What Field of Expertise Do You Study or Work In? At the time I'm writing this, there were 326 responses. While I knew all of you came from lots of different fields, I was surprised by how diverse this group really is, which made me really happy.
Here are the results. I tried to extract some of the "Other" responses from the comments and placed them into new categories.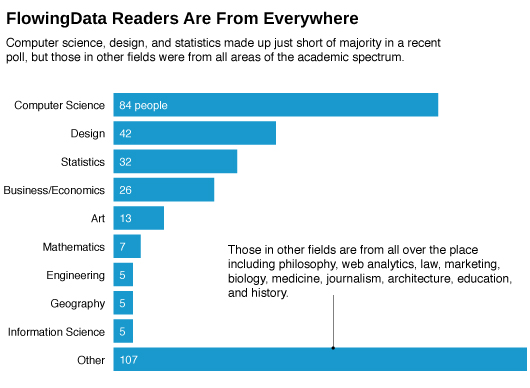 If you didn't get a chance to put in your response, I'd still be interested to see what you study or do for a living in the comments.