Oldest and Youngest, by State
In some states there are more kids, such as Utah, which has the youngest median age at 31 years and 4 months. In others states there are more older adults, such as Maine, which has the oldest median age at 44 and 8 months. This is based on the 2021 American Community Survey.
Of course, we can see the age breakdowns in greater detail. States aren't uniformly young and old.

Youngest and Oldest States
States and regions are sorted from youngest to oldest, but the distribution of age doesn't shift evenly all the way down. For example, while Utah has a lot of kids, the District of Columbia is in the second spot because of a lot of people in their late 20s to early 30s.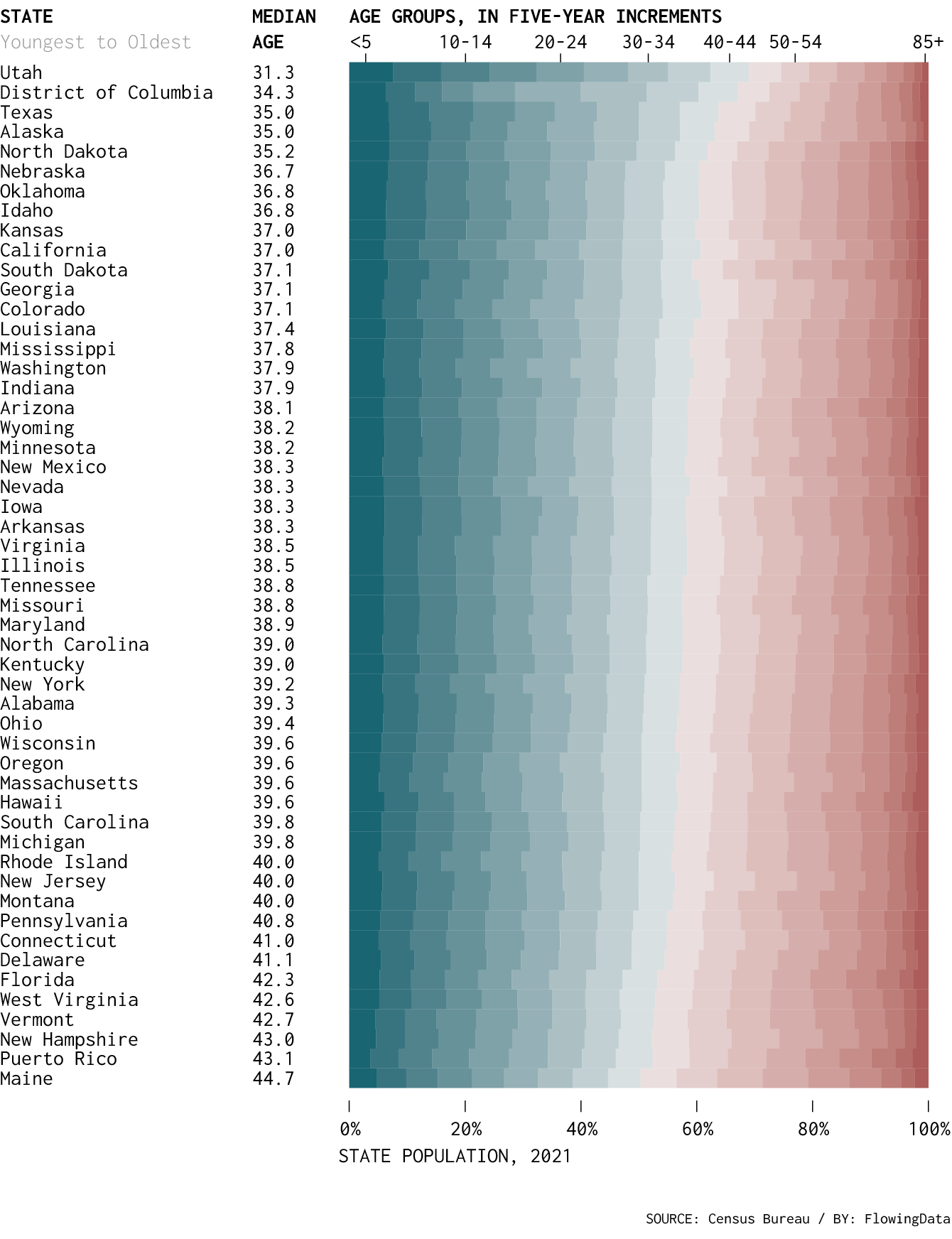 We can also see regional patterns by finding the most common five-year age group in each county. Then map.
Most Common Age Group, by County
The most common age in most counties is between 55 and 64. Otherwise, there tends to be younger counties with more kids, a college town, or a military base.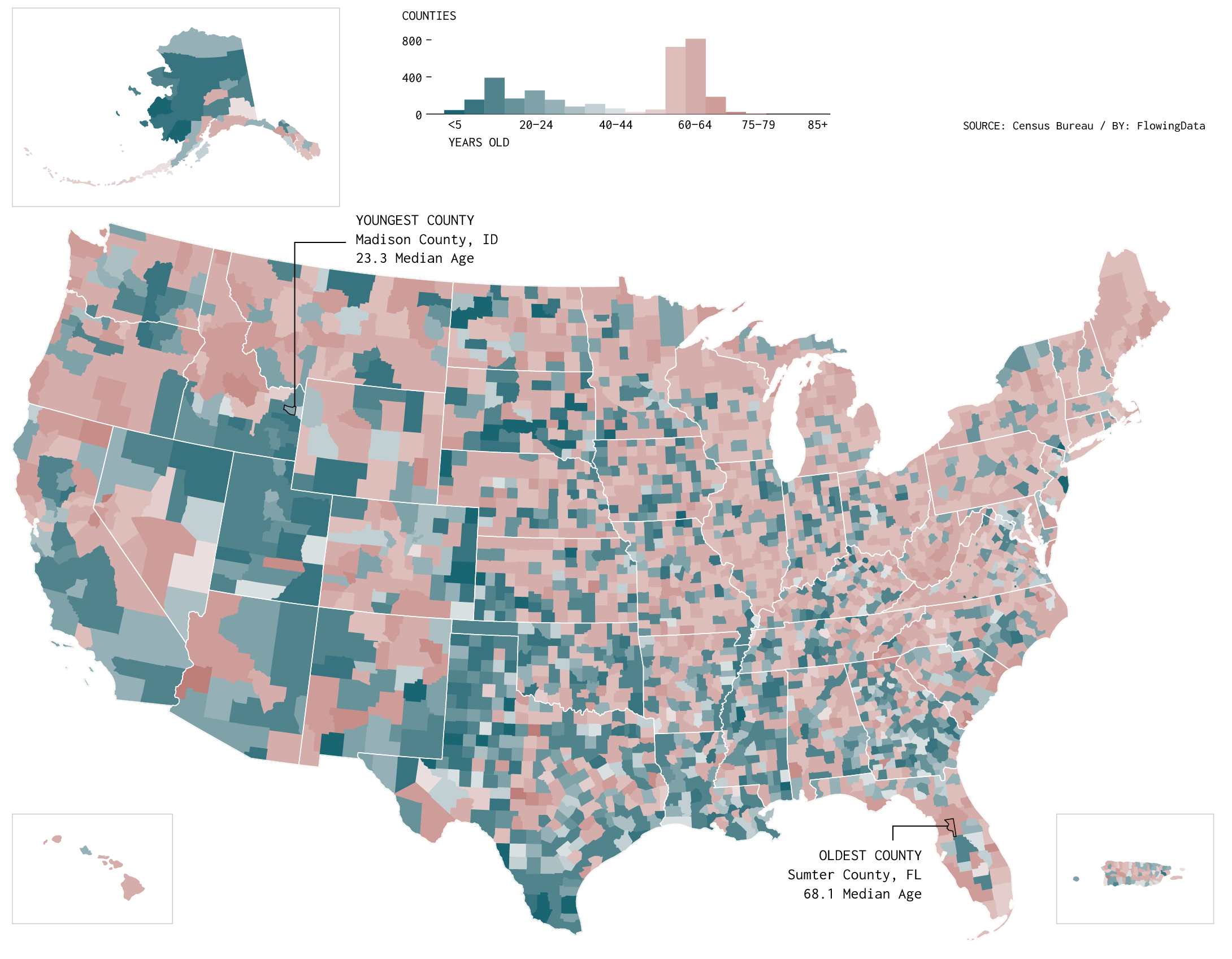 I like how the older population has claimed the Florida coastal counties. The younger people reside in the inland pocket.
Become a member. Support an independent site. Make great charts.
See What You Get