Visualize This: Spotted in the wild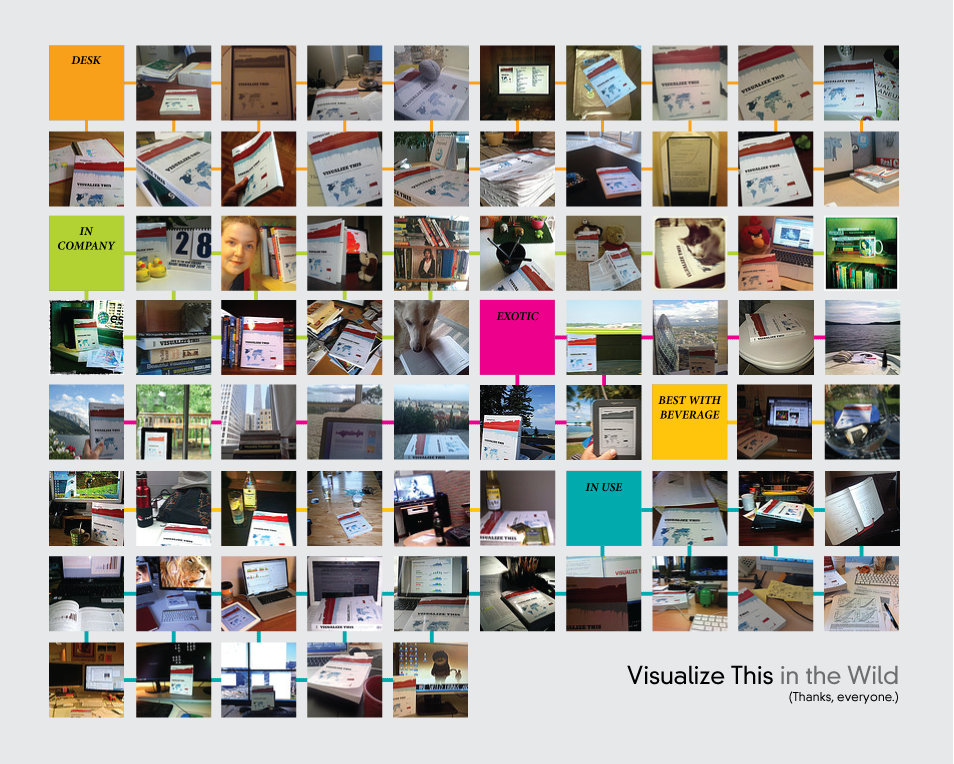 It's been about a month since Visualize This came out, but it took a while for it to sink in. I mean, I don't feel like, as my wife likes to put it, "a published author." But people started tweeting pictures of the book in their hands, on their desk, and on actual boats (what??), and those pictures really made my day.

Plus, it was nice to see people finding the book useful. I still get that same nervous feeling whenever I publish a graphic, but it was on another level with the book.
So anyways, I asked for others to send in pictures, and I held a little drawing (winners should have received an email by now). Above is what everyone sent. Visualize This has made it all over the place. It's on the beach, at the airport, and yes, in the bathroom (score!). I like how the book goes well with a fine bottle of wine just as it does with a bottle of suds.
Steve gets the award for farthest away from shore: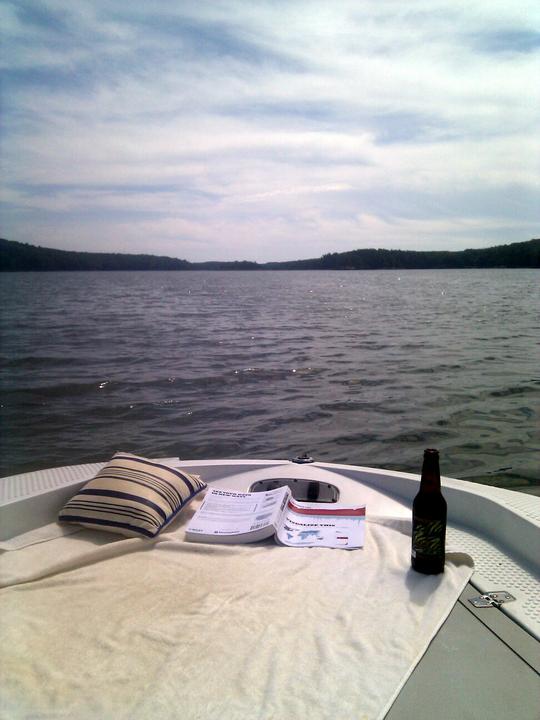 Paul gets a gold star for most insane workspace: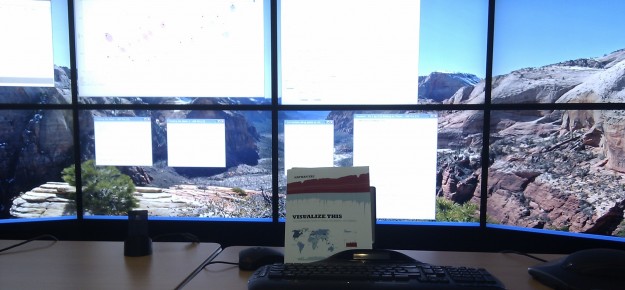 Alberto for most creative: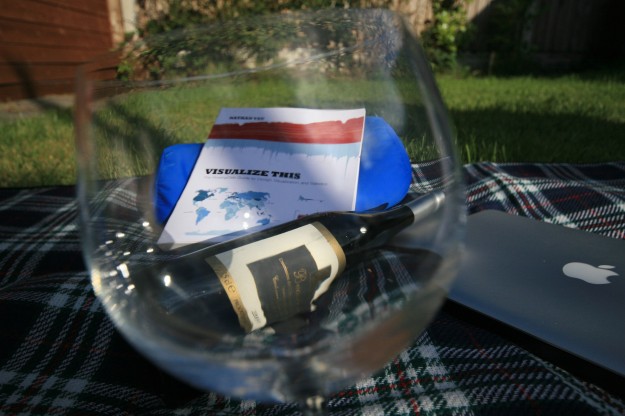 Jason, you get a star for cutest. Awwww: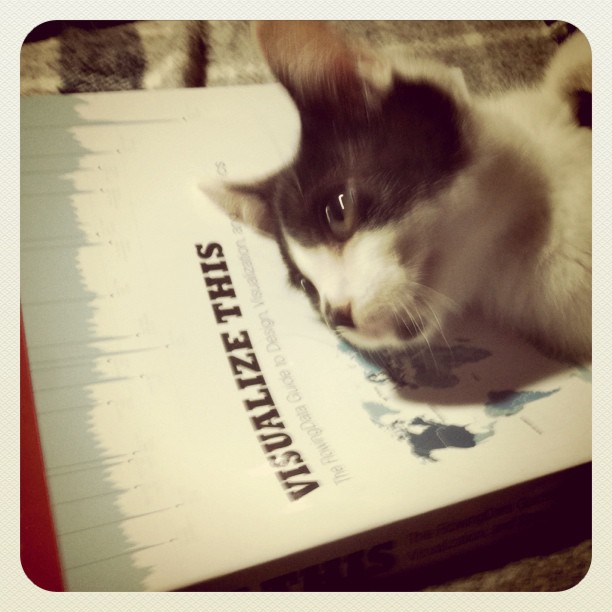 Thanks again, everyone.
Still haven't gotten your copy? More info here.
Become a member. Support an independent site. Make great charts.
See What You Get