With the World Cup in full swing, the New York Times has been rolling out its World Cup-related graphics so you can stay on top of all the matches. They've got their live trackers, complemented with live blogging, and a map to find where to watch the game (in NY), based on what team you're rooting for.
The best feature so far though is the evolution of the ball, from 1930 to present. It's a series of photos of each ball from every World Cup. Can you really beat the classic ball from the 1970 Cup in Mexico?

Here's the current ball: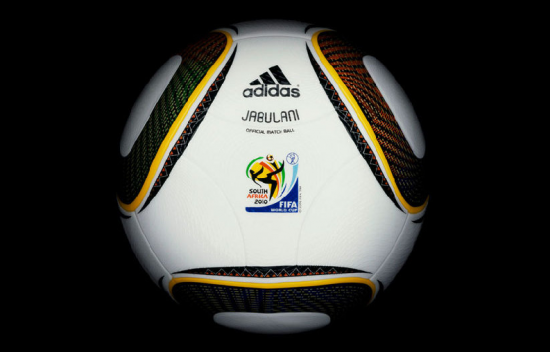 See the rest over on NYT.