Good Mag put on an infographic contest not too long ago that asked people to design around the idea of neighborhood. Any neighborhood would do, just as long the focus was on local. As you might expect, most of the entries were more design than data, but hey, that doesn't mean they're not worth looking at.

The winning graphic (above) came from 2&21, focused on bicycling in Minneapolis. Five unicycle sightings and two gigantic-front-wheel sightings. Really? I haven't seen any of that since undergrad at Berkeley.
Jenny Wang took a look at the black/white divide in Baltimore.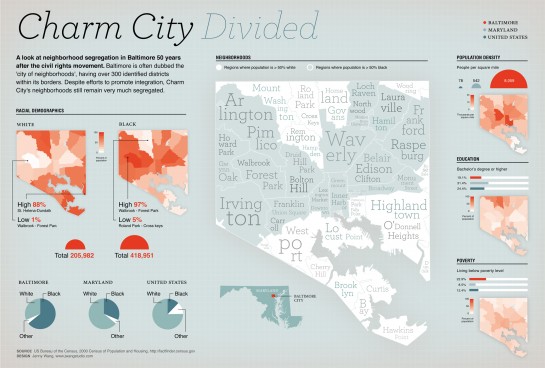 Shane Keaney did some back-of-the-napkin math and concluded that if we (Americans) all lived in the same people density as that of Brooklyn, we'd all fit in New Hampshire. Let's do it. There would be so much more space for the buffalo to roam and for the deer and the antelope to play.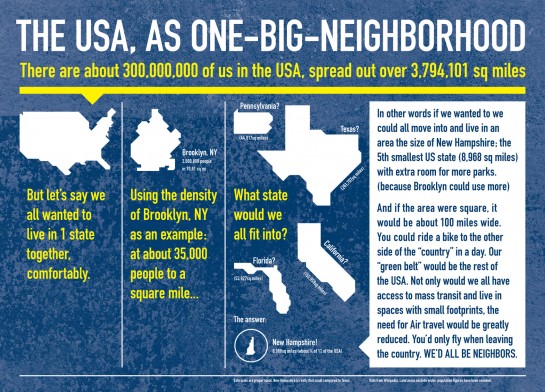 I wonder if Everyblock will ever literally expand to every block…