Are there any differences in student performance between schools with small classes (as in students per teacher) and those with large classes?
The natural response is yeah, of course, because if there are less students per teacher, each student gets more individual attention from the teacher. Then again, I went to pretty big elementary and high schools where some classes were in the high thirties. It didn't seem all that bad.

Students Per Teacher and SAT Scores
Let's take a look at state-level student-teacher ratios and SAT scores to see if there was any difference. Click the image below for the full version.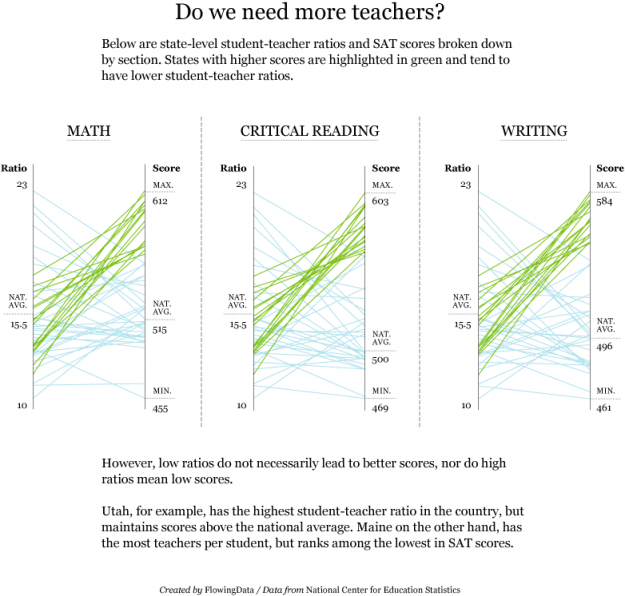 From the picture above, it does look like there is a difference. States that score highest (highlighted in green) on the SAT on average tend to have lower student-teacher ratios. High-ratio states, however, have scores that hover around the national average.
But there are also many states with ratios below the national average (small-ish classes) that score below the national average.
Maine, for example, has the second lowest ratio in the country, but also averages some of the lowest scores. On the other hand, Utah has the highest ratio, but scores well above the national average on all SAT sections.
What do you think? Does student-teacher ratio matter? Post your thoughts in the comments below.