GOOD magazine's most recent transparency contest asked designers to focus their powers on showing CEO compensation in the United States.

The above graphic, by Dee Adams, won top honors. Adams' graphic shows the eight CEOs with the highest compensations and the number of minimum wage earners that each respective CEO's compensation could have supported. Bruce Wasserstein of Lazard ltd. was the top earner at $133 million, or the annual salary of 8,866 minimum wage earners.
Below are the two runners up by Amanda Buck and Thomas Edwards, respectively.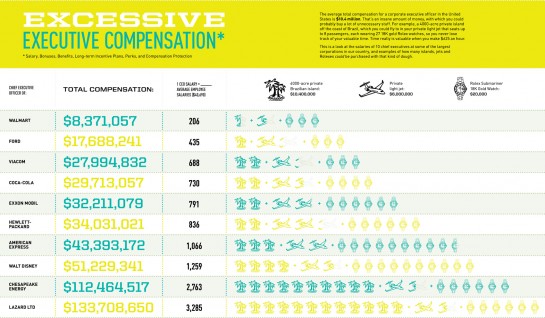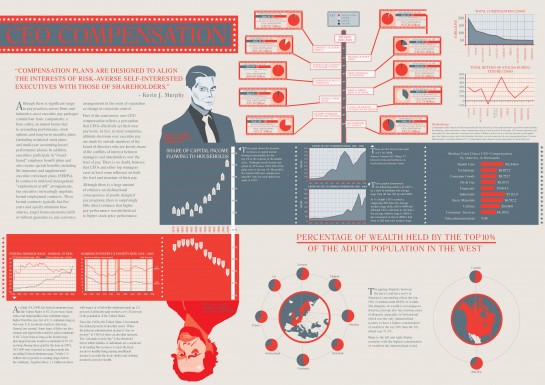 Whether these salaries are justified, well, I'll leave that up to you to decide.
Check out all the other entries here.