I bookmark stuff with del.icio.us almost every day, and it's become indispensable, because I mark items to write about later here on FlowingData. So it's always interesting to see new ways to browse my bookmarks and tags. Favthumbs takes a straightforward approach and displays your bookmarks as thumbnails, but the implementation is surprisingly smooth and useful.
There are two views – grid and carousel. The carousel should remind you of the iTunes cover flow, which has been making the rounds through the Web lately while the grid view provides a resizeable mosaic.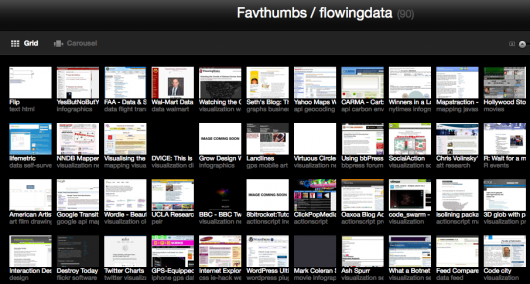 You can also filter your bookmarks by tag. Very nice. What do you think – useful or no?