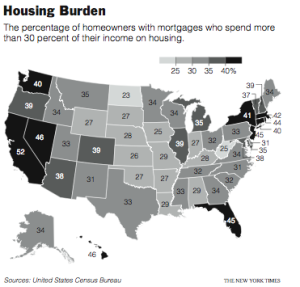 ArcGIS can do a lot for you in terms of speeding up the mapping process, which is great, but here's my dilemma: do I really want to put in all the time to figure out how to use the software?
I think the basics is good enough for me and any further than that, I'll let a mapping expert take over. However, I know that spatial analysis is something I'm going to pursue, so… I'm really back and forth.
On the one hand, ArcGIS has a lot of functions, but on the other hand, it's not especially easy to use all those functions. For example, I was doing a join between two data tables, but it wasn't working at first because the column on one table didn't have leading zeros (e.g. 1 instead of 01). By "not working" I don't mean that columns weren't joining. I mean that I couldn't select this column and that column to join by, so I couldn't even get to the step where I knew I had to change something. It's little things like that that bug me and make me think that ArcGIS is inflexible.
Plus, it sure does like to crash.
I don't know.
I probably just need more experience. How about this. I'll just learn what I have to, but I'm not going to go out of my way to become an ArcMap expert. Yeah, that sounds OK to me.
And on that note, here's the map I made. Color scale was the main thing I had to fuss with. Too many shades of gray lead to a muddled graphic in the paper even if it looks fine on screen. The map shows the percentage of people who spend 30% or more of their household income on housing. Of course, California leads the way.