Ridiculous but real charts from the U.S. Congress floor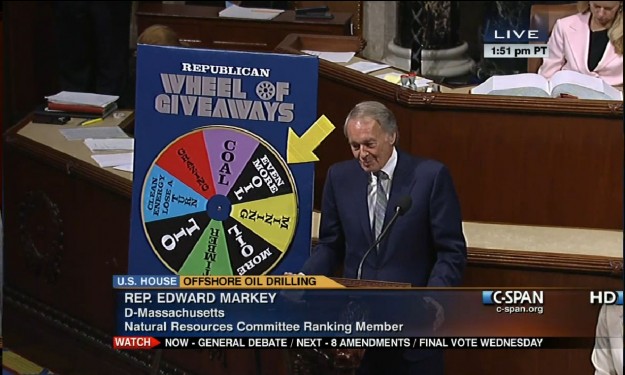 The Floor Charts tumblr shows actual charts used on the United States Congress floor. Some of the paper signs aren't so flashy, but then there are ones like the Republican Wheel of Giveaways used by Edward Markey that leave you wishing you'd thought of it first.
Remember when Netanyahu used that bomb diagram and we thought it was ridiculous? I guess he was just following the high high standard set by governments around the world.