Geographic connectedness via Twitter locations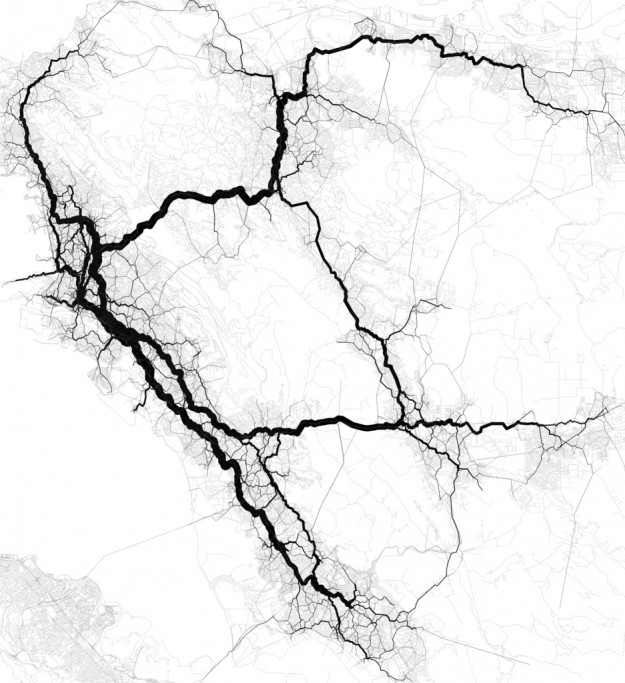 Eric Fischer has mastered the art of making use of geotagged things from social sites like Twitter and Flickr. In his most recent set, Fischer maps connectedness via geotagged tweet density (using Dijkstra's algorithm). I just got back from Berkeley a few hours ago, so the map of East Bay travels is of most interest to me.
The main implication, as far as I am concerned, being that because of its traditional focus on downtown commuters, BART does not do a very good job of serving the most promising corridor in Berkeley and North Oakland, which would run approximately under San Pablo, University, the UC Berkeley campus, Telegraph, a jog over to College, Broadway, 40th/Linda, Grand, and some sort of route from the Grand-Lake district crossing Park Boulevard to near 14th and Foothill. Some of this, especially at the south end, would be difficult because of topography, but it could probably be approximated. Needless to say, if this were to be constructed, it would have to be pretty much entirely in subway to avoid tearing down the neighborhoods it would intend to serve.