Do Movie Sequels Live Up to Their Originals?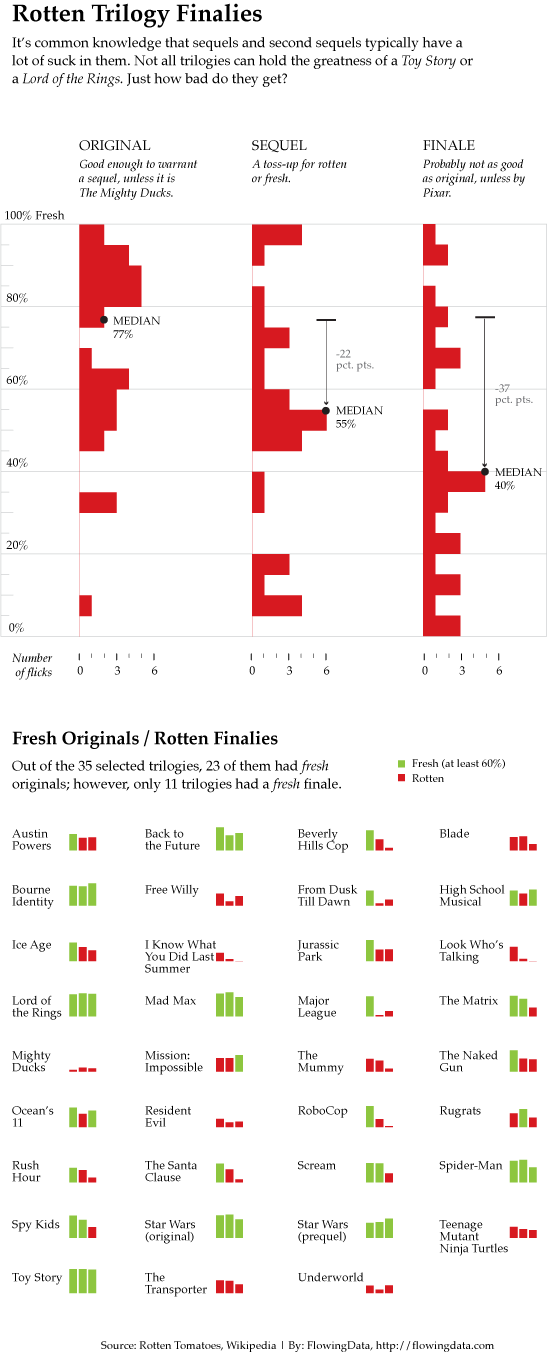 The third installment of Pixar's Toy Story is making a killing at the box office (rightfully so, because it's Pixar-tastic), but not all trilogies have the same luck. They can't all be Lord of the Rings epics (all over 90% fresh), unfortunately.
Here's a look at true trilogies listed on Wikipedia that had sufficient data on review aggregation site, Rotten Tomatoes. TV specials and straight to video stuff was not counted.