Religious Geography of the United States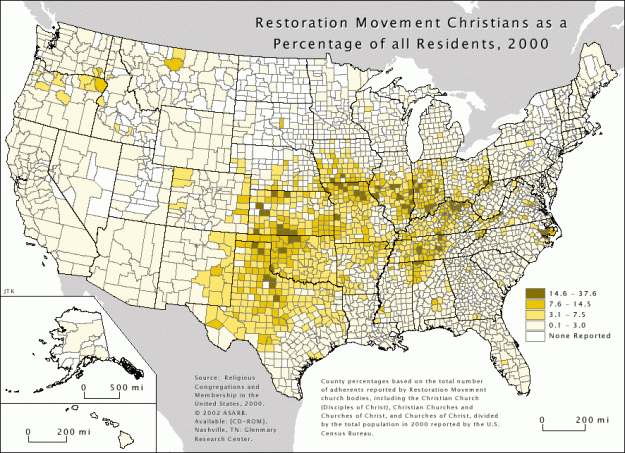 The U.S. Census Bureau doesn't ask questions about religion because of political issues involving separation of church and state, so we don't always get a very detailed view of religion. The Glenmary Research Center does collect this data, however.
The Valparaiso geography department maps this detailed data, and the extensive collection of choropleth maps can be found here.

Here are just a few of them: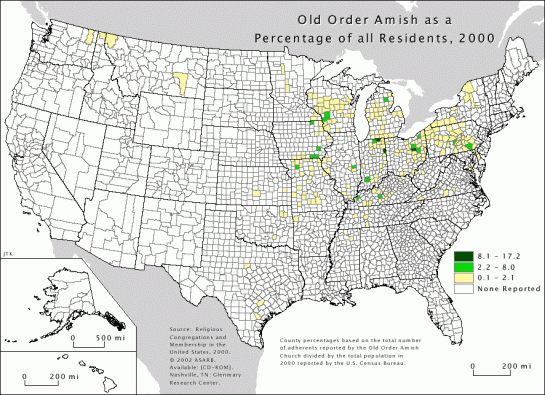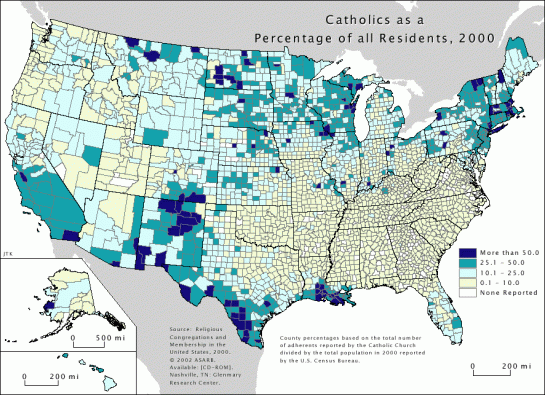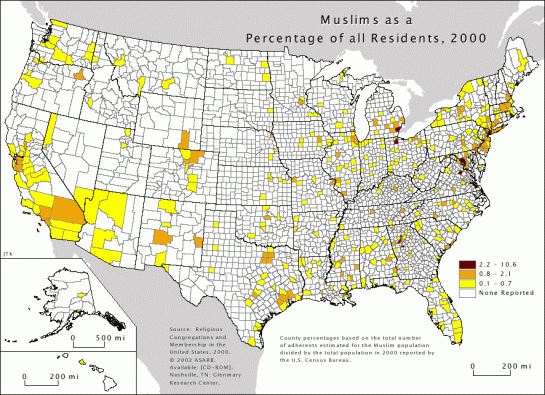 [via Madville Times | Thanks, Travis]