Mapping Crime in Oxford Over Time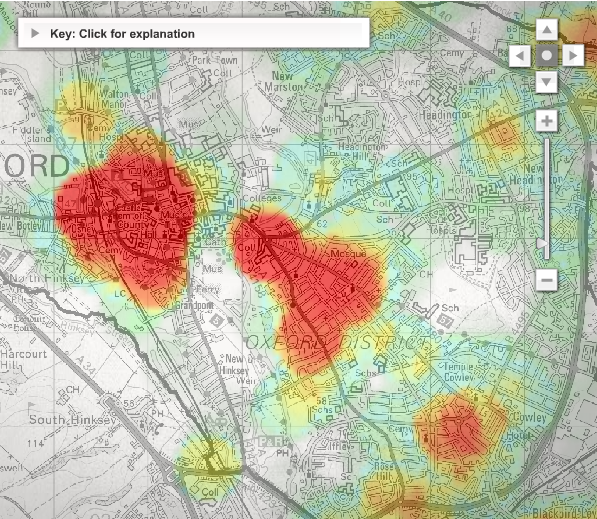 Mentorn Media and Cimex Media, on behalf of BBC, explore crime patterns in Oxford over time. In a map, that I am happy to see is not a Google mashup, select different kinds of crime (e.g. violent crime, burglary & theft), or if you live in the area, compare different neighborhoods by postcode. The interactive also provides three animations for a week in crime - street violence, street robbery, and rowdy behavior - complemented by narration and explanation.
One thing I'm not so sure about is the color scale. I think I would have gone with a yellow to red progression and left out the green since green usually means something positive. I'm also not sure what 'high' and 'low' levels of crime actually means in numbers. What do you think?
[Thanks, Jack]