Wired Relates Playboy Playmate BMI and Average BMI, 1954-2008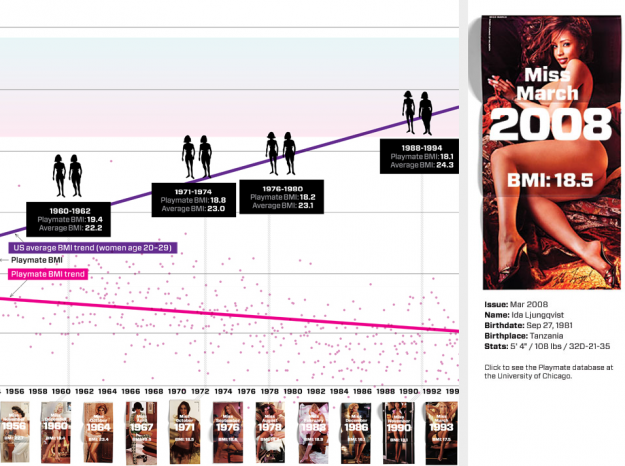 Playboy playmates continue to be a point of fascination. Remember that study on Playmates and the state of the economy? Anyhow, Wired Magazine visualizes Playmate BMI and US average BMI over the years. While the US average BMI shows an increasing trend, Playmate BMI shows a decreasing trend. Yikes.
The graph, however, is a little misleading. The decreasing trend isn't especially significant-looking from 1976 on, but then again, that's just me going off a tilted head glance. If anyone wants to figure out the actual trend (please), the data is available on the Wired page. In any case, it's amusing.
[Thanks, Ken]