Save the Space Time Continuum – Do Not Exceed 88 Miles Per Hour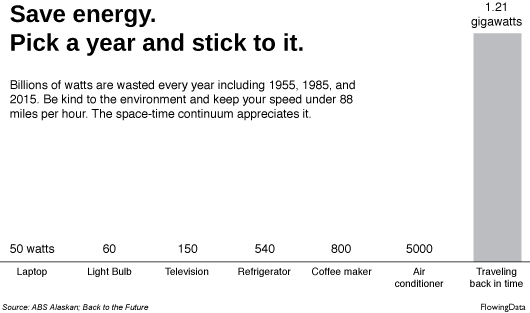 Billions of watts are wasted every year including 1955, 1985, and 2015. Be kind to the environment and keep your speed under 88 miles per hour. The space-time continuum appreciates it.
Roads? Where we're going, we don't need roads.