By way of Rafa Irizarry from Simply Statistics, a plot of Nate Silver's probabilities for Barack Obama winning a state versus the percentage of vote in each state, as of midnight EST.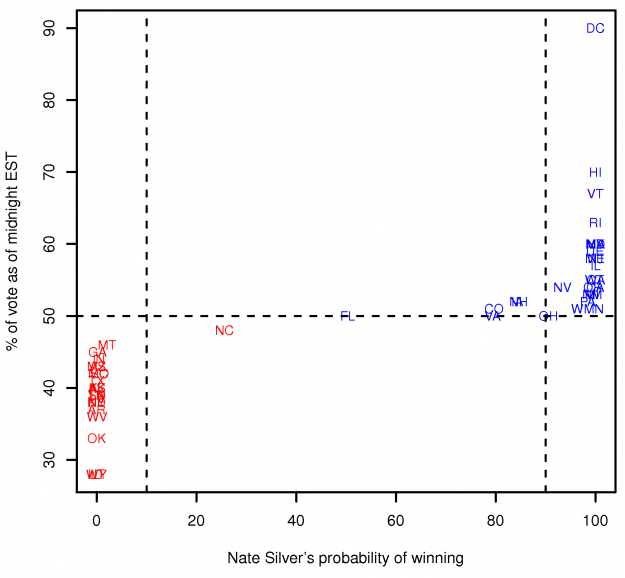 I guess that's pretty (100%) good. Looks like the folks at Princeton didn't do half bad either. It's a win for Obama and a win for statistics. Well, good statistics, at least. (Looking at you, University of Colorado.)
Update: Drew Linzer at Emory and the Huffington Post Pollster also did well. All in all, it was a good night for statistics.