It feels oh so wrong posting about bad charts in a report about happiness around the world, but here you go. I do it for you. The first World Happiness Report was released by the United Nations earlier this month. It's filled with gems like the 3-d bar chart above. Notice the axis that starts at 0.66. (You shouldn't do that because length is the visual cue here, and it makes the differences look greater than they actually are.)

There are also a few of these bad boys.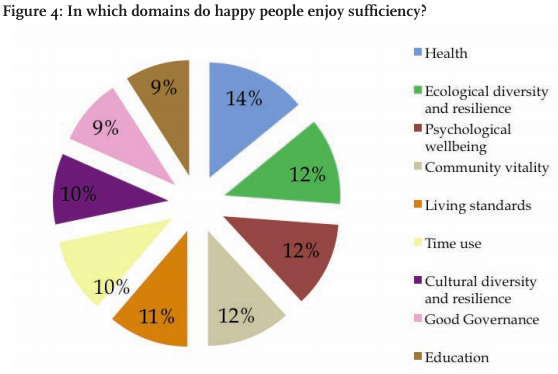 Kaiser Fung has a go at the exploding pie charts:
I'm really curious how these domains add up to 100% exactly. Since the data came from some kind of survey, you typically would allow each respondent to pick more than one domains in which he or she is happy. If that is the case, then it would not make sense to add up responses, nor would the total (100%) signify anything.

If, on the other hand, respondents are forced to pick only one domain, it is very suspicious that all 9 domains would essentially receive the same number of votes. Nor would it make sense to ask survey-takers to select only one domain if all 9 domains contribute to someone's happiness.
And someone please get Andrew Gelman a barf bag before he makes another mess.