Randall Munroe of xkcd charts the things that money pays for, from the item off the dollar menu all the way up to the total estimated economic productivity of the human race. Following the same scheme to show relative scales that he used for his radiation chart, you get a big picture, a zoom for another big picture, and so on.

For example, here's the transition from millions to thousands of dollars: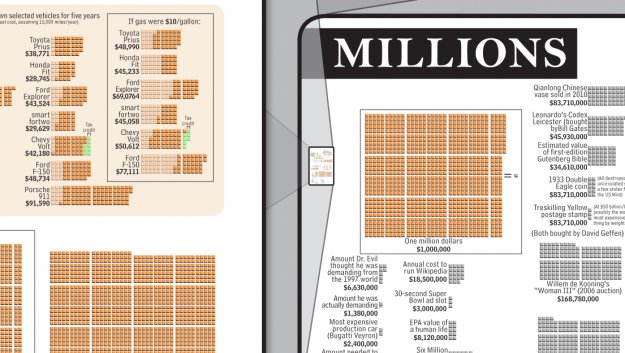 See the graphic in its mondo format here, and see the list of over 200 sources here. So simple, but executed with rigor.
[xkcd]