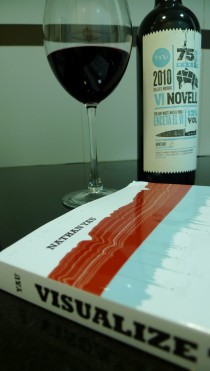 One of the best parts since the launch of Visualize This has been the pictures that people have sent me of the book in the wild. It makes it feel all the more real.
To have some fun with it, let's have a little contest. Take a picture of the book in your hands, on your desk, or wherever you like really, and send it to [email protected] by this Friday, August 12, 2011. If you have a digital version, feel free to take a picture of your iPad or Kindle with the book open. I'll put all the pics together in a mosaic or something.
Then I'll choose five winners at random, and you can pick any print book you like from the Wiley Tech library (minus box sets). Good luck!