For several decades, Harvard Laboratory of Adult Development has chronicled the lives of hundreds of men from adolescence through adulthood for "an unprecedented database of life histories with which to view the dynamic character of the aging process." Designer Laura Javier took ten of those cases and visualized them in the Elements of Happiness.

The Harvard Study of Adult Development is the longest prospective study of mental and physical well-being ever conducted. For 72 years, researchers at Harvard have been following 824 individuals through war, career, marriage and divorce, parenthood and grandparenthood, and old age. In this book, I've taken 10 representative case studies and visualized their salient character traits, personal timeline, social supports, and physical health to draw conclusions about "the happy life."
The graphics are simple, and the stories are beautiful.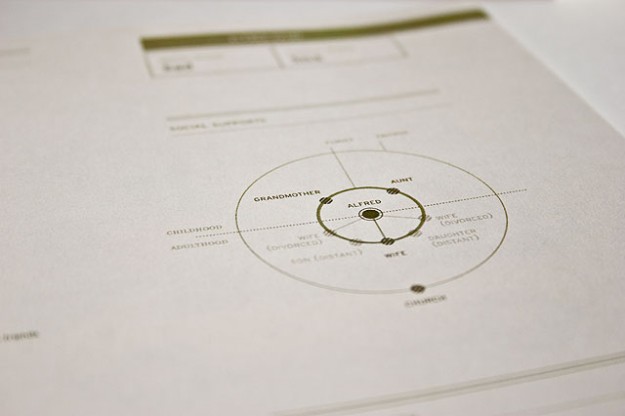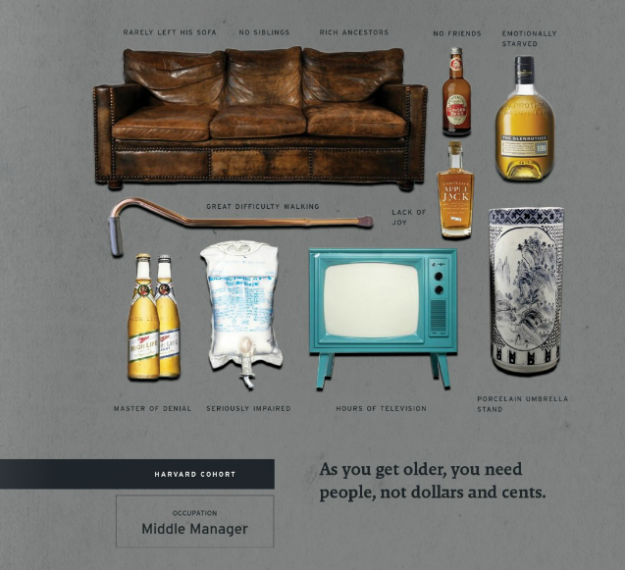 Browse the full book here.