I almost never post about projects that aren't released yet, but the previews of Planetary from Bloom have got me excited. If you recall, we saw a taste of what Tom Carden and Ben Cerveny were up to last month in an interactive that displays your Twitter feed and one that maps Instagram photos.

Planetary is "a stunningly beautiful way to explore your music collection." It will be available for iPad on May 2. It uses a solar system metaphor where artists are stars, albums are planets, and tracks are moons. Then to browse your music, you have an alphabet dial with a zoomed out view resembling constellations.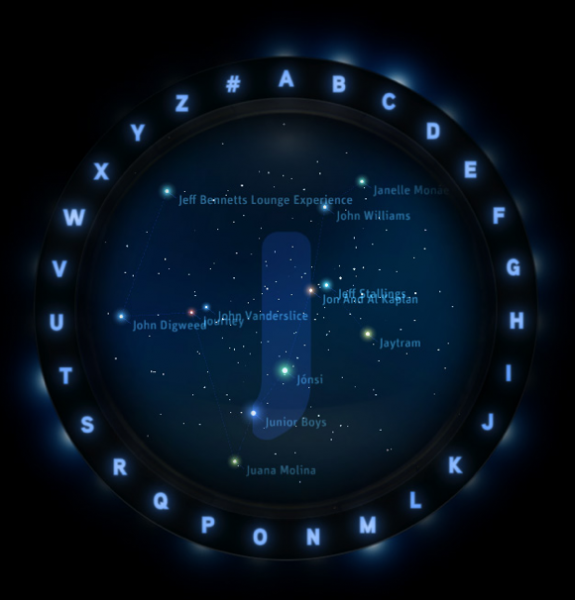 Sexy. I can only imagine how fun it is to use with the iPad interface.