Analyzing Facebook and Twitter updates to gauge happiness is all the rage these days, but Gallup has been doing it old school for the past three years. Every day, Gallup has called 1,000 randomly selected American adults and asked them a series of questions about their well-being such as, "Did you experience feelings of happiness during a lot of the day yesterday?" and "Do you smoke?"
Matthew Bloch and Bill Marsh for the New York Times mapped the responses for the past calendar year. Use the browser to quickly compare well-being in your area and across the country.

Above is the composite index of all the indicators. Looks like there's some good stuff going up north. Maybe not so much in the southeast.
The interactive is most interesting when you start comparing areas (especially near your own) and indicators. For example, here's the map for percentage who exercise: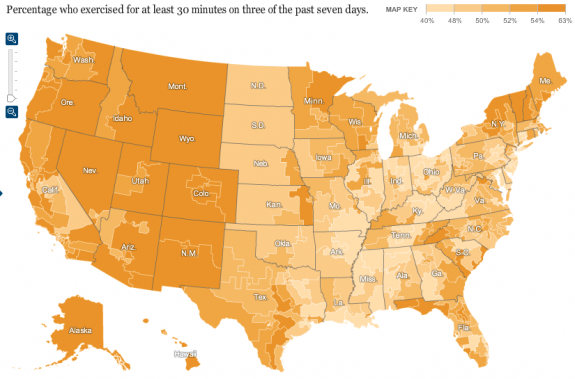 Now with almost a complete flip, here's the map for smoking: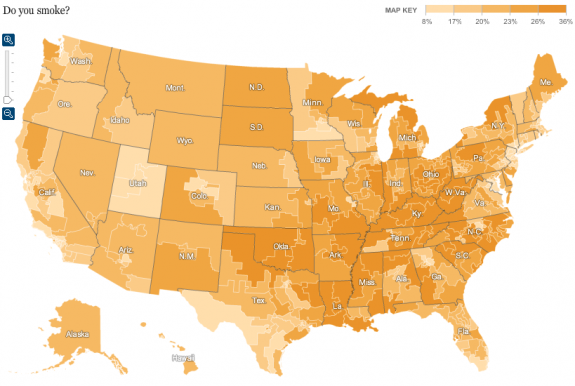 Find anything interesting? Let's hear it in the comments.
[New York Times via @rothzilla]