Government data technology has felt behind the times the past few years with outdated Java applets and such, which makes it tedious to look at all the data that is offerred. For example, if anyone understands the makeup of the United States, it's gotta be the people at the Census Bureau, but the tools for public access are rough around the edges.
Luckily, we have the New York Times to move things along. Matthew Bloch, Shan Carter and Alan McLean apply their cartography skills to US Census data and let you explore a variety of demographics. It's like a demographic buffet. There are multiple maps across four topics: race and ethnicity, income, education, and housing and families.

The map for racial and and ethnic groups is particularly interesting, as it's inspired by Bill Rankin's dot method. Each dot represents 2,500 people, and they are color coded by race and ethnicity. Eric Fischer put together a whole series with the method, but this interactive version lets you zoom in on any location you want. Roll over Census tracts for breakdowns. You can also use the search bar to jump right to your city or zipcode.
Here is the map for change in median household income in San Francisco: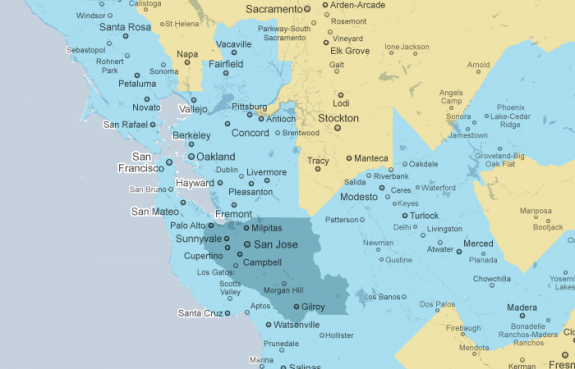 And like just about all the interactive maps by the New York Times these days, when you zoom in, you get more details. In this case, you get information at the tract level.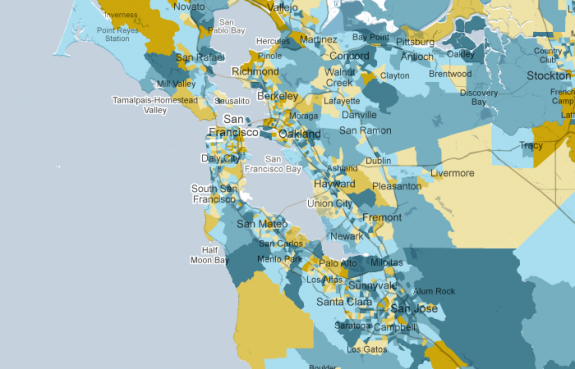 Finally, if you find something interesting, you can link to it directly to that view (like I did with the above screenshot) and share it on Twitter or Facebook. Nice touch.
[New York Times | Thanks, Jan Willem]